In 2011, the Republic of Komi celebrated its 90th anniversary. 
The author of the emblem, recognized by the Ministry of the national policy of the region as the best one, is Yuri Lisowski - the winner of the International Finno-Ugric ethnofuturist Festival «KAMWA». 
This stylized ancient Komi bird represents a sacred world in local mythology.
The Administration of the Head of Komi offered to develop a corporate style of event. 
Despite the wealth of natural resources of Komi, we decided to emphasize the youth of region, inspiring beauty of its nature and unique culture of Komi people.
To reach more, logo colors have been changed from Russian in to the Komi Republic flag colors. 
Three branded patterns based on Komi ornaments were created to construct a fairly bright and modern style. 
Also a great photo session of girls in Komi-national costumes was held. Unfortunately, due to gloomy weather, we were used to shoot in the studio.  In addition we created small booklet with different characteristics of the 90-years-old-Komi-Republic.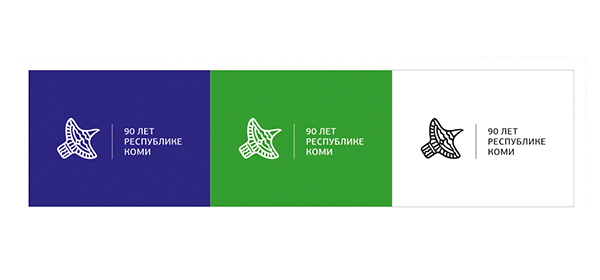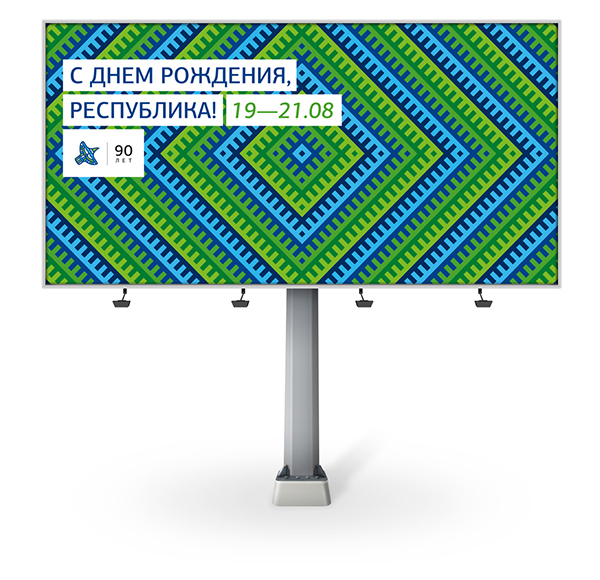 Art Director Maxim Yakovlev.
Designers Maxim Yakovlev, Jaroslav Mymrik.