These are a selection of privately commissioned installations I have created as custom murals of trees. The locations vary from private residences, a class room, and office spaces.
The murals are made from the simple materials of yarn and pushpins, with artificial leaves added upon completion. They are created through a freehand and spontaneous process directly on the surface of the wall without first drawing an outline.
Yarn Tree Mural: Foodtree Media
Yarntree Mural: Private Residence
Yarntree Mural: Private Residence


Located in Vancouver, BC
Photos by Ross Howard Jones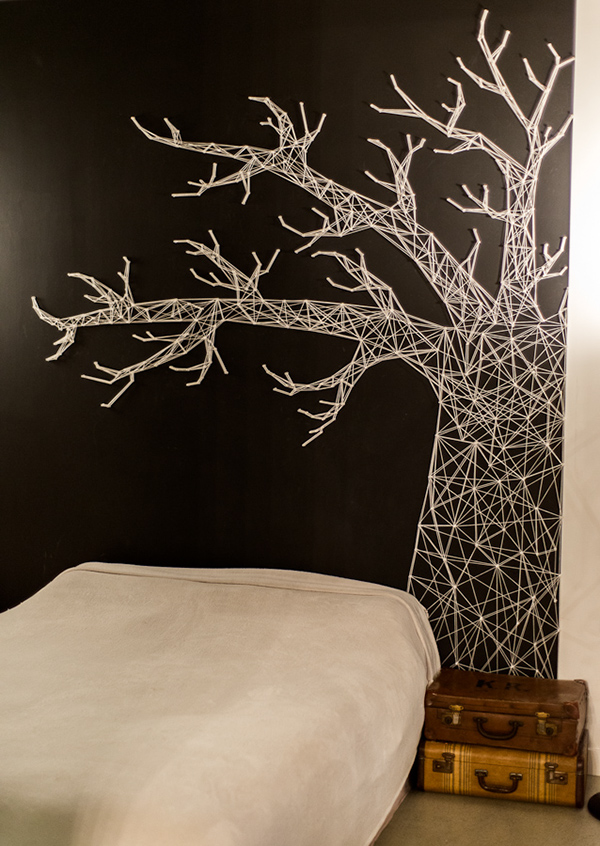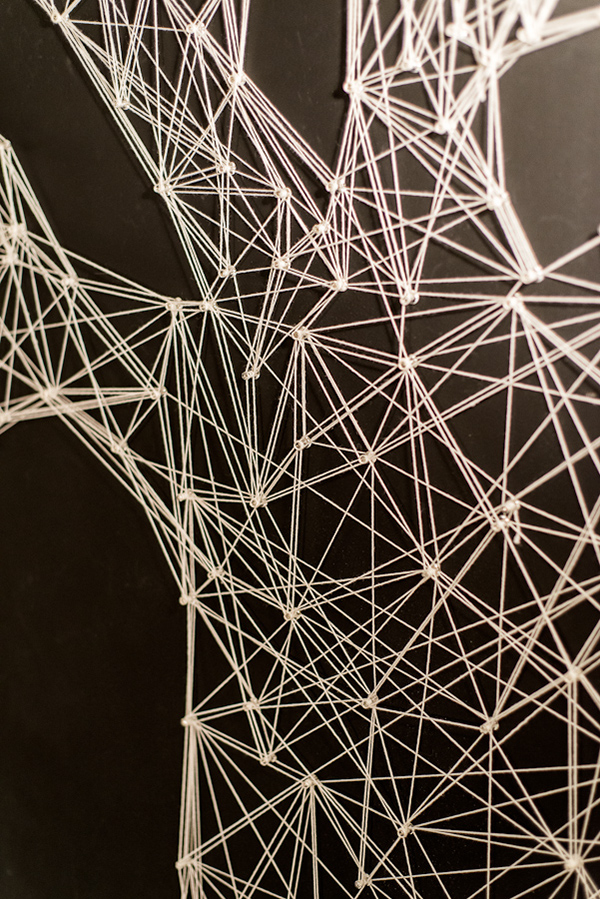 Abstract Yarn Mural: Pencilneck Software
The company wanted a custom piece of art to fill a large wall, but did not want it to be a tree. I  came up an abstract design of triangles, and added colour using pieces of adhesive vinyl.