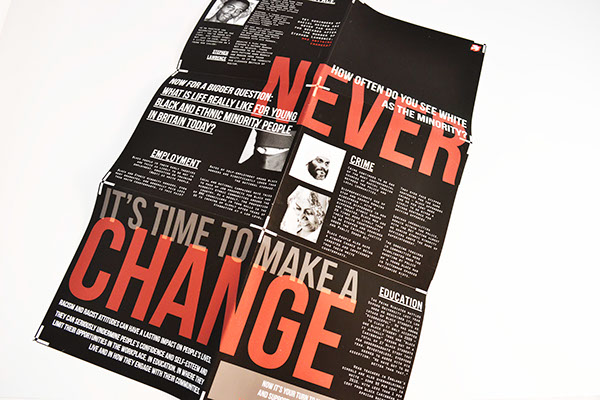 We were asked to design a poster that highlighted any issue within the broader subject of Equality & Diversity and promotes social inclusion as a result. My chosen subject was racism. 
This double sided poster acts as a poster on one side and an information leaflet on the other.
The poster would be displayed with a pile of folded up versions that could be taken away and read. It enlightens people on the daily struggles of ethnic minorities in the UK today and aims to further eliminate discrimination.