I always liked of primates, Gorillas, in particular.
 They are very strongs and funny creatures.
One step behind or forward in our evolution.
From then on, I did some studies and illustrations of gorillas.
Studies in traditional technique.
Facial studies made ​​in clay.
A gorilla like the first "moonwalker".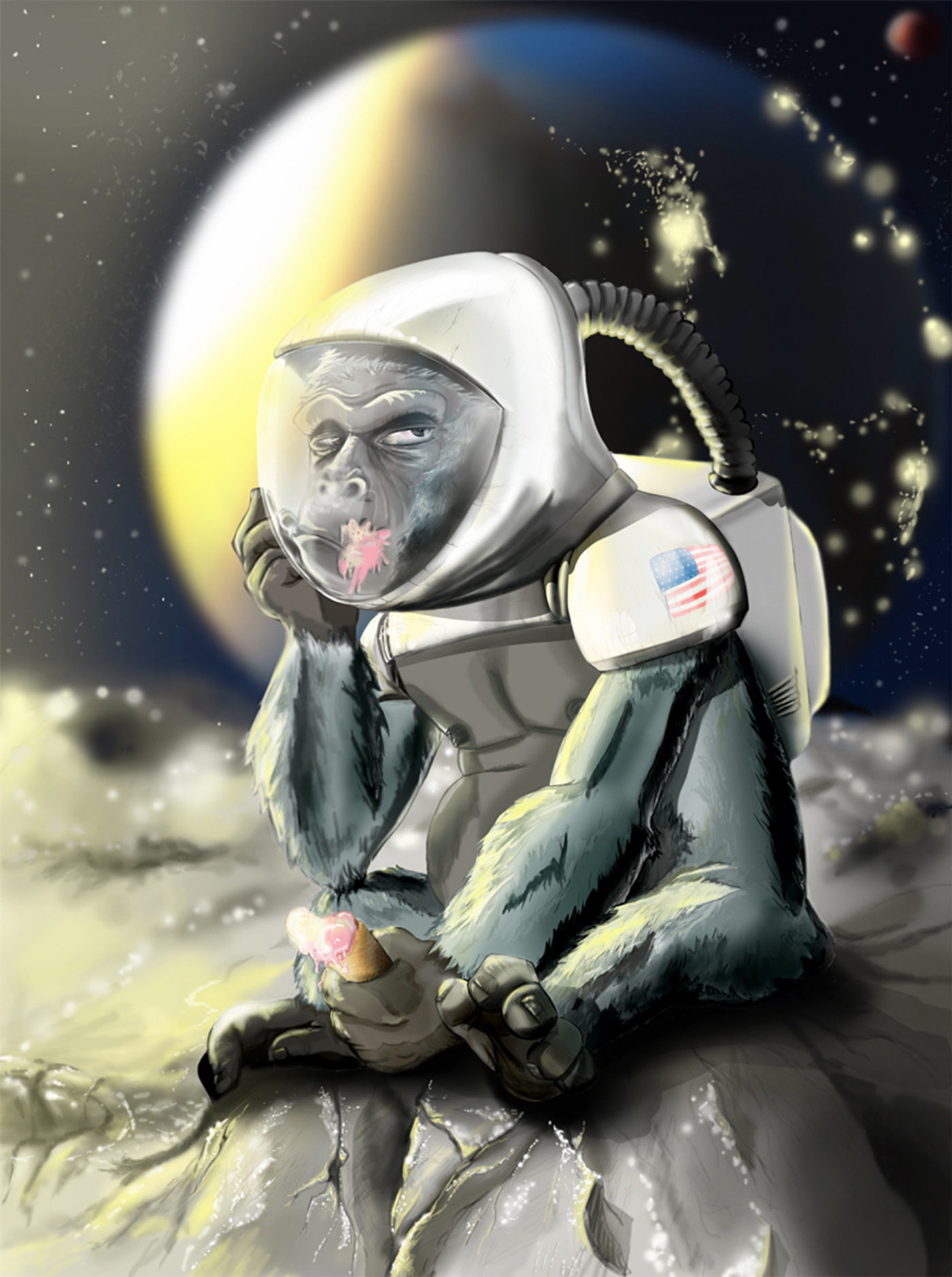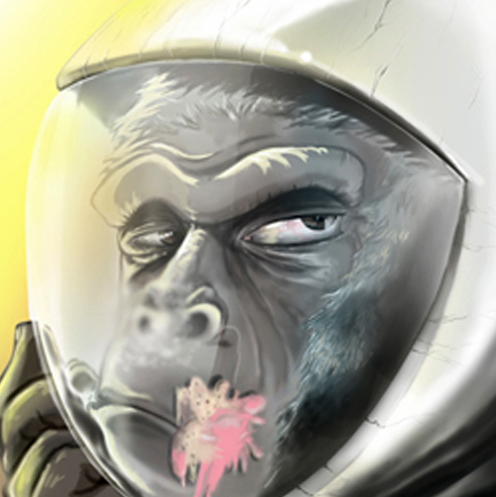 A gorilla listening to the sound of Gorillaz, which by the way, is my favorite band.