The Happy Pots is a tableware set initially designed around the theme of "Happiness". We all fulfill our lives in different ways and in our current society, we sometimes forget how we can beautify our daily routine.
When designing the Happy Pots, my aim was to create an object that would promote the true values of happiness.
I always believed that well designed products respectful of the user and the environment, could enhance our life.
Through harmonious shapes my tea set is designed to make our life a bit sweeter and gather people around a cup of tea to share memorable times.
The pots present surprising features as, when filled up with hot drinks, they can be easily carried thanks to functional heat-isolating wooden handles as well as cork-covered surfaces.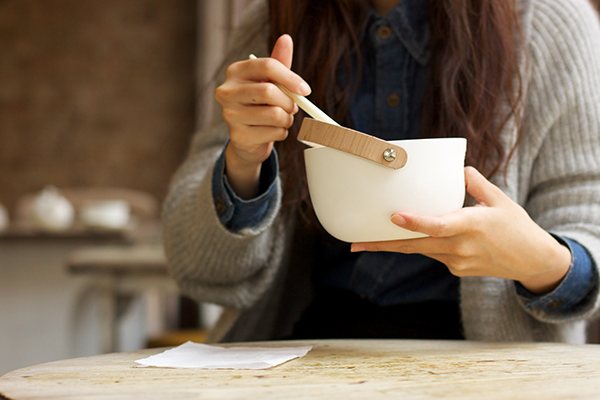 The Happy Pots have been featured in the international magazine
Monocle
Issue 57
in October 2012. They were part of the 'Inventory' section gathering the best products of the month.