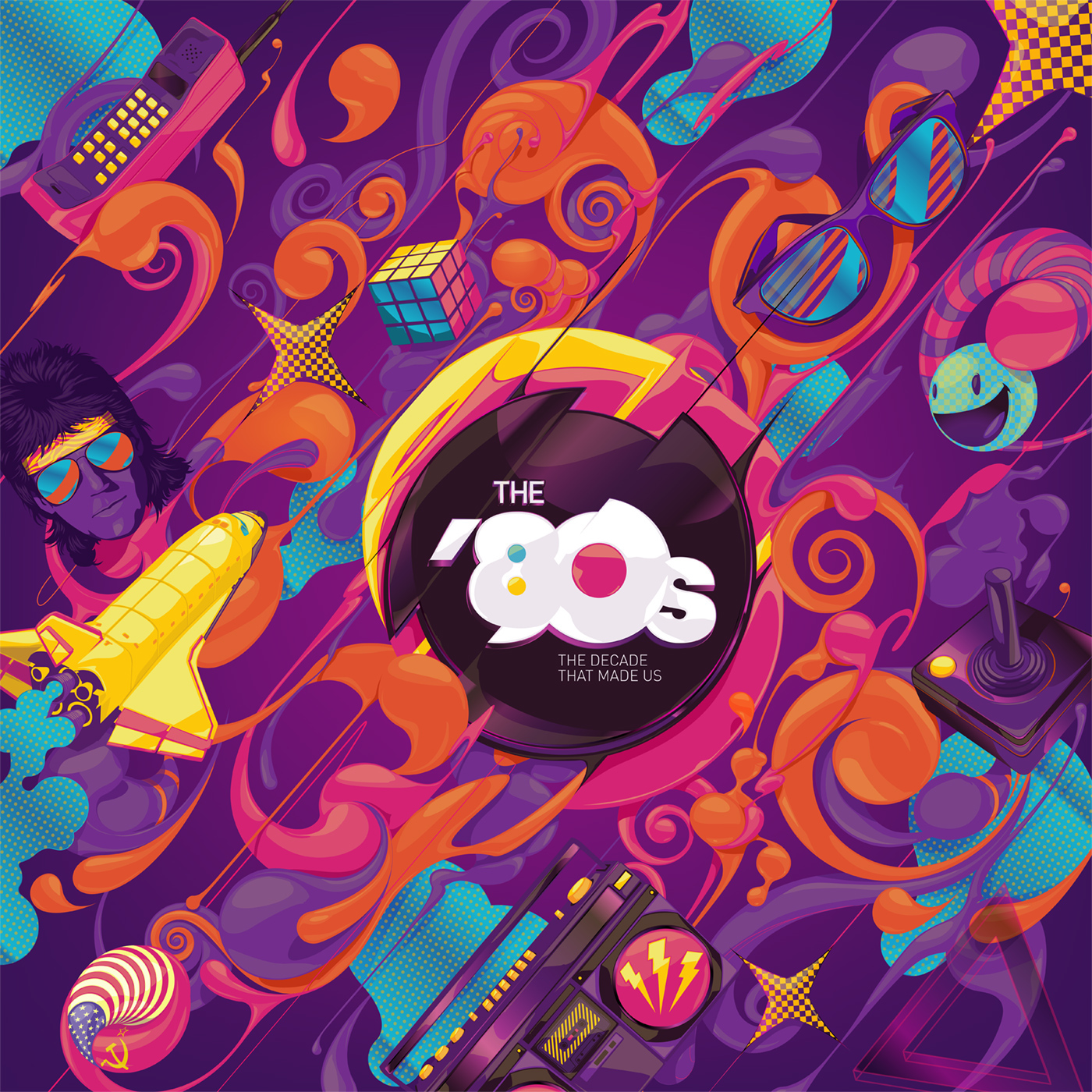 National Geographic at SXSW 13



The 1980's was a magical decade stockpiled with history-shaping entertainment, politics, and sports events. I was born in 1980, so most of these moments are a blur, but I still have great memories of TV shows, music, and fashion from that great period of time. In 2013, National Geographic (NatGeo) launched a new documentary show, which highlighted keys events from the incredible 1980's. 

To launch the program, NatGeo hosted a launch party at Austin's SXSW 2013. I was commissioned to create a key visual illustration that represented the tone of the show and also carried a vibe that matched the energy of SXSW. The key artwork was built to work as a combination of assets, allowing the NatGeo design team to hone in on specific pieces of the artwork and focus in on it over different communication platforms.
In order to adapt the campaign for many different formats and medias the key-visual was created with floating elements that could be moved around to better suit the new format or even compose new layouts.
For inquiries, please contact:
Follow my Instagram: @adhemas
Thanks for watching, I appreciate your support.