In 2012 I created an installation for the Illuminares Lantern Festival in Vancouver, BC. This is an outdoor community event of public art and performance, held once a year at Trout Lake Park.
The installation is made up of one hundred shapes of crows in flight hand cut from tyvek, an industrial plastic-based paper. I chose this material to ensure the work could withstand the elements, as it sometimes rains during the festival.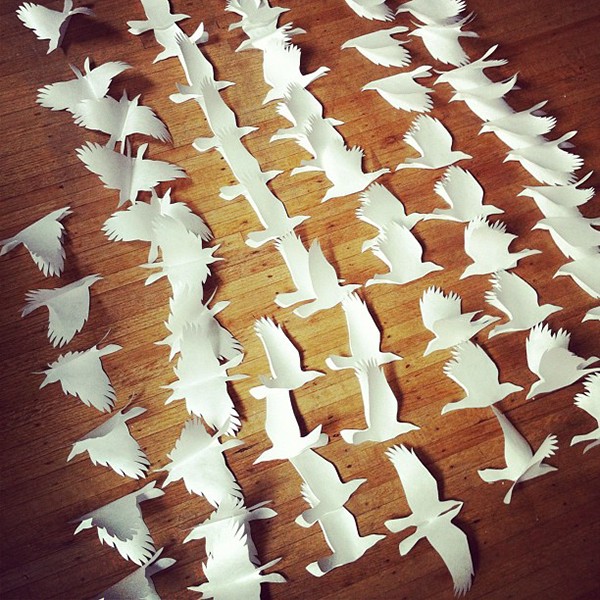 Each crow was individually wired and then suspended from a metal structure made from four repurposed metal garden trellis. These were attached together, along with a string of LED Christmas lights zap strapped to their surface to provide illumination to the crows from above.
For the Illuminares event I installed everything on site by attaching the structure within a tree suspended between two branches. It became an awe-inspiring sight and drew in the crowds once the sun went down.