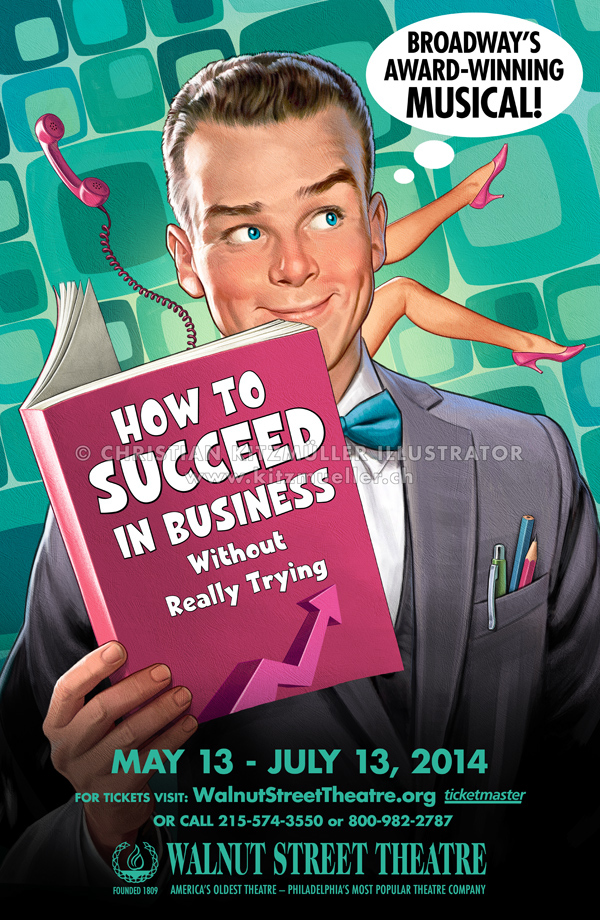 2013: Theater-Poster for the musical "How to Succeed in Business Without Really Trying"
The Artwork is © Christian Kitzmüller.
Non-exclusive license (RM) for the "Usage Rights" (without theater-credits) is available.
The pricing is based on the "Swiss Graphic Designers Honorarsystem".
Alterations will be created on demand.
 Please contact me for a quote.


For more artworks please visit: www.kitzmueller.ch