The Control Room is based on many video games like  Boarderlands 2, Batman: Arkham City and Fallout: New Vegas. I used there concept art to create my own characters room. 
I wanted to give the viewer the idea of layers of time. The room was designed so that there are cables, wires and piping from different time periods. There are old copper water pipes with turning valves, there are retro style consoles and switches. Running inbetween is a network of new wiring and cables. I was trying to keep a stylised look about the project. I didnt want to have a hyper realistic look which lent more for the exaggerated lighting in the night scene. With this project I wanted to try improve a few skills mainly modelling, sub-division modelling, composition and lighting with Vray.
The Control Room ~ Day and Night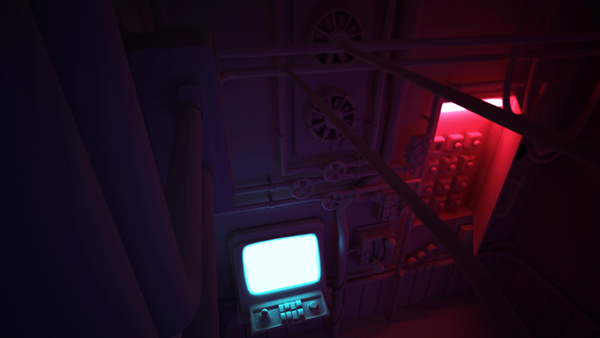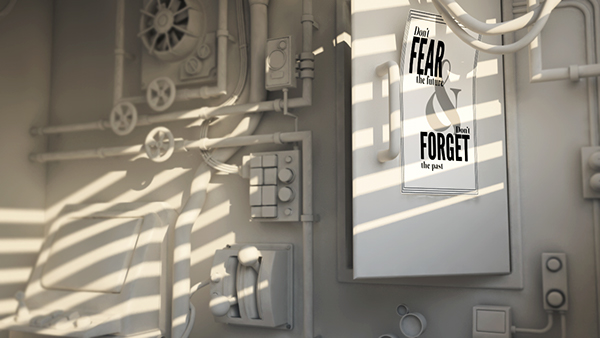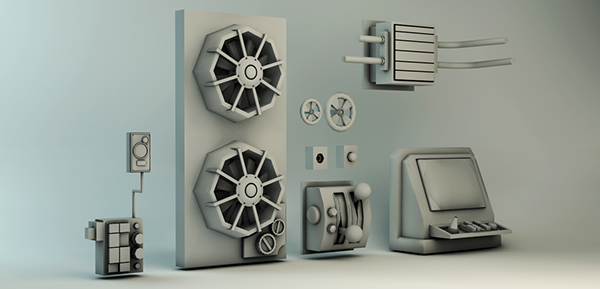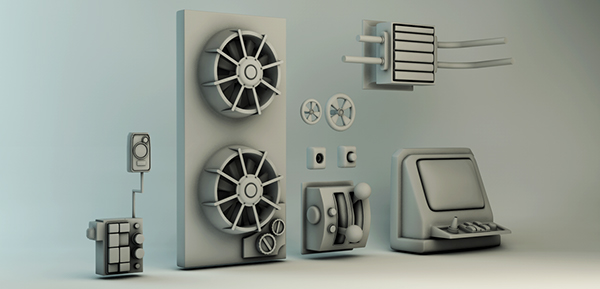 Ive decided to give some of the assets that Ive modelled in this scene away to the CINEMA 4D community. Ive learned so much from so many tutors and C4D users and decided to give something back. The mediafire link below grants access to a CINEMA 4D file with a number of models. Watch the Vimeo clip to see what you get!
Use in your projects or share them with other C4D users. Would be awesome if you could mention The Rusted Pixel. Be aware, this was my very first attempt at Sub-divisional modelling, some of the models are, well not so well constructed to put in lightly.
File: https://www.dropbox.com/sh/im8dqnkp8edxfmu/GOymp_zMnF