In the annual design and industry exhibition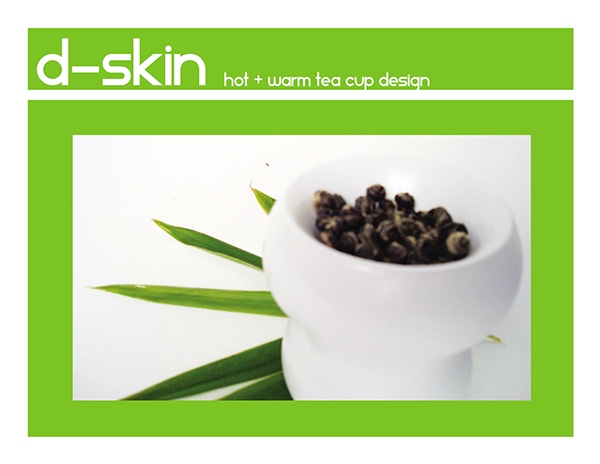 Overview:
Although there are plenty types of tea cups in the current market and the design of tea cup is short of standardized, I still want to bring this new idea of enjoying the hot teas hotness and warmness at the same time by having different wall thickness for the tea cup.
The main difference is the shape itself. It is very comfortable to hold. The curve is unique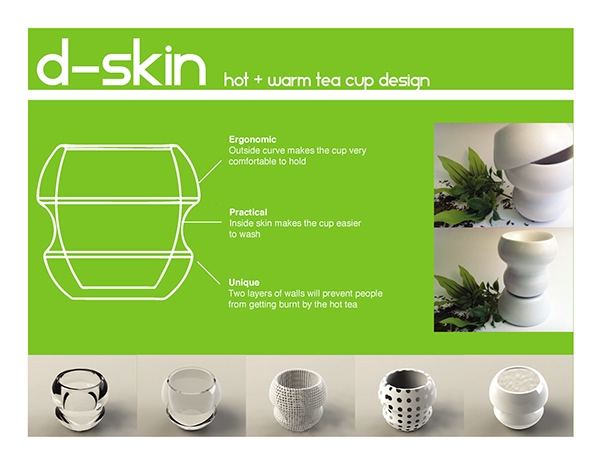 Objectives:
The design of the Hot & Warm Tea Cup should reflect my design drive both physically and visually. When one is holding the cup, he will be able to choose the hot part to hold or the warm part to hold. In addition, the form of the cup will be clean and simple. I would love to try a more modern and contemporary look for my design. 
Keywords:
Simple, clean, double skin, modern, contemporary, transparent, white,hot, warm. 
Proposed solution to the problem:
Double wall thickness will be the best way to approach my design. The thickness of the cup will vary from topof the cup to the bottom. In that way, people can choose wherever they want to hold the cup in order to feel the hot or warm of the tea.
Target Audience:
My target audience will be young adults age among 20s to 30s who enjoydrink a cup of tea at home when they want to find some clam time or when it iscold they want to drink some thing is hot and at the same time it can give themsome kind of refreshness. Of course, they will want to use some unique tea cupsinstead of the traditional ones which will add more interesting and fun aspect to their lives.