Enforcing Contract Insurance
Enforcing Contract Insurance. A new insurance product which guarantee the policyholders to have their writing contracts enforced in few weeks trough a extrajudicial legal procedures (mediation or arbitration) paid by the insurance company.
Financial & Insurance.
Top Three Things to Communicate through our Logo:
#1 - enforcing contracts
#2 - legal protection
#3 - security, safety
Our Target Audience:
Businesses, entrepreneurs, landlords 
High education. Insurance buyers.
Color Preferences:
Black, white, grey.
The logo need to clear identify the benefit of a new insurance product/company: the guarantee to have the contract enforced in case of dispute. The insurance policy cover the costs of out-of-court mediation and arbitration processes (ADR – Alternative Dispute Resolution) to solve a possible contract dispute. Thus, the contract is "ensured" to be enforced in few weeks when the policyholders insert in their contracts a "contract clause insured" that require the parties to go to a mediation and arbitration providers.
Property of
Enforcing Contract Insurance
- Copying is strictly prohibited and punishable by law.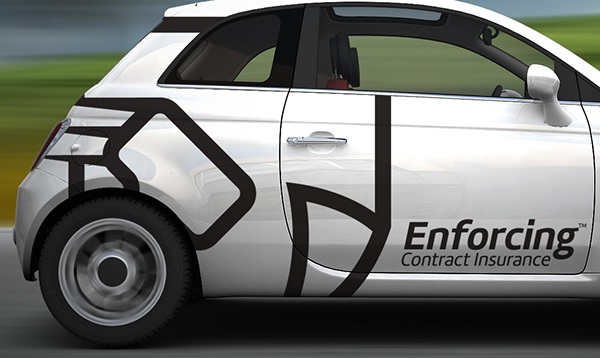 Please, if You like it click the badge below. Thanks !!!