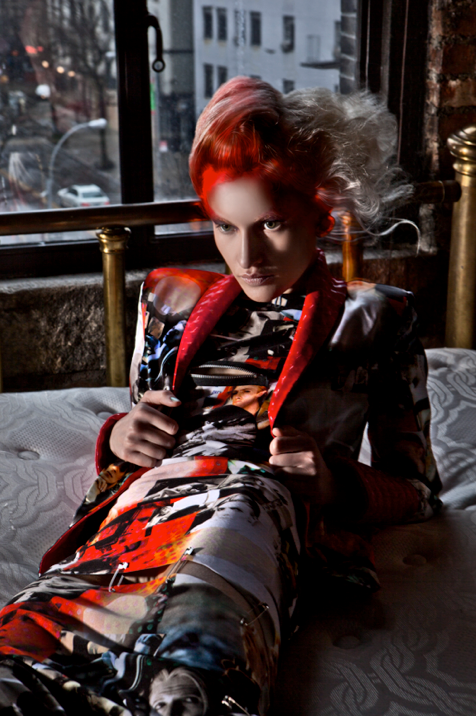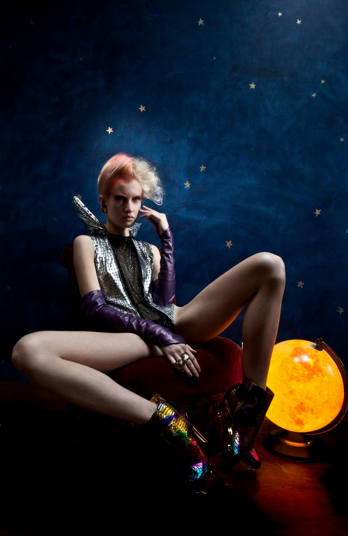 Before there was Ziggy, Aladdin, Halloween Jack, the Man Who Fell to Earth, the Thin White Duke, Major Tom, DAVID BOWIE is unarguably fashion's king of self-invention.
The amazing designs of Mark Charles and Susan Diamond of www.charlesoflondon.com and jewelry by www.janehruska.com inspire our homage to David Bowie Rock god and fashion icon.
With his first album in 10 years "The Next Day", and a retrospective at the V&A, in London this month. the man is making the best comeback in rock and roll history.
Model: Veronika/MC2
Stylist: Phil Gomez
MUA: Julio Sandino
Hair: Darren Bay