Luzette are a fresh and new pair of glasses.
It is characterized by an asymetric shape. Materials used are cork and anthracite PVD as on watches.
You can see the whole process of design. Now I want to develop it, maybe with a current eyewear brand.
The idea is to purpose to the customer various combinations of materials, colors, aspects.
I started by various hand sketches with ballpoint pen. Then I chose on idea : an asymmetric frame with "a reversed Z line"
Quick Photoshop render to have an idea about the materials.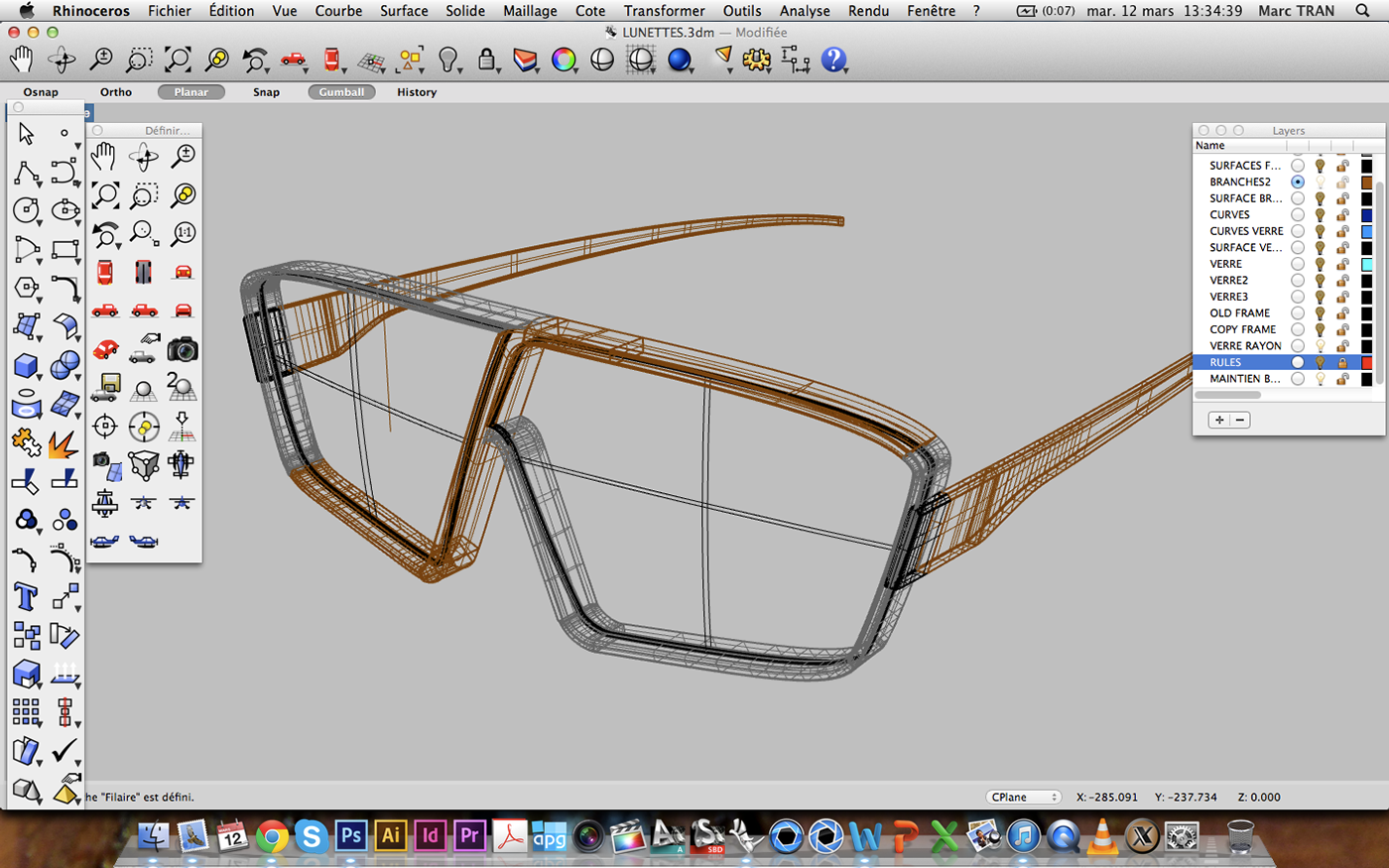 Defining a graphical identity and a name for the glasses : Lunettes (french word for glasses) + Z = Luzette
Render with 2 species of wood : Walnut and Ebony