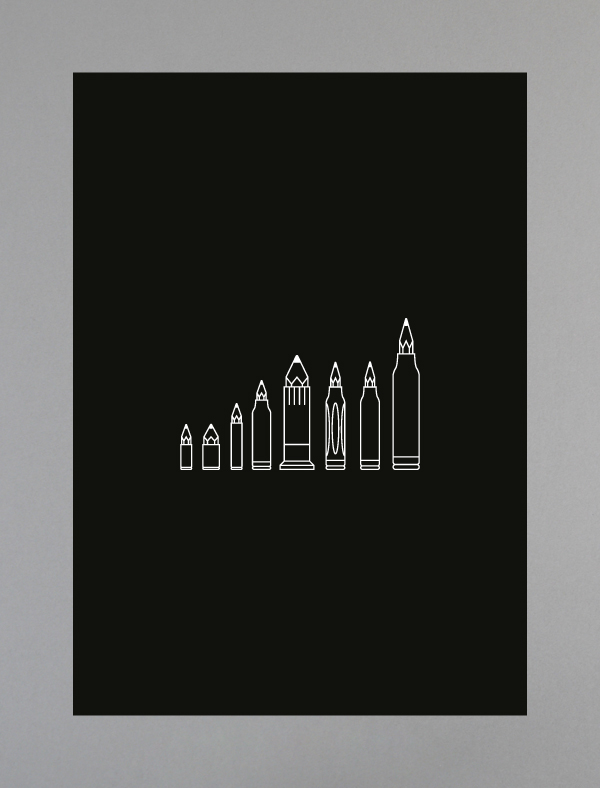 Positive poster is an annual design-competition for designers all across the World. 2011 years competition brief was to create a poster, much like the Help-Japan-campain, but for an other issue/problem in the World.

"Fight the power with words instead of bullets"

"My Arsenal" was selected as one of the top 30 designs and were exhibited at "Thirty" in Melbourne.