The Mission is an annual report in which we see reflected given through an interactive interface results infographic about the
environment and their consequences of what was happening this past year, and especially what we have and we should change
in the near future . This concept is based on a horizontal panorama-type layout which you can page through and explore.
The report is divided into four sections and a summary (Megacities, Environment, Energy and Global Emergency).
The photographs used in this report, 75% are not of my authorship. They were not used for commercial purposes.
WE ONLY HAVE 35 YEARS TO 2050 TO CHANGE OUR WORLD.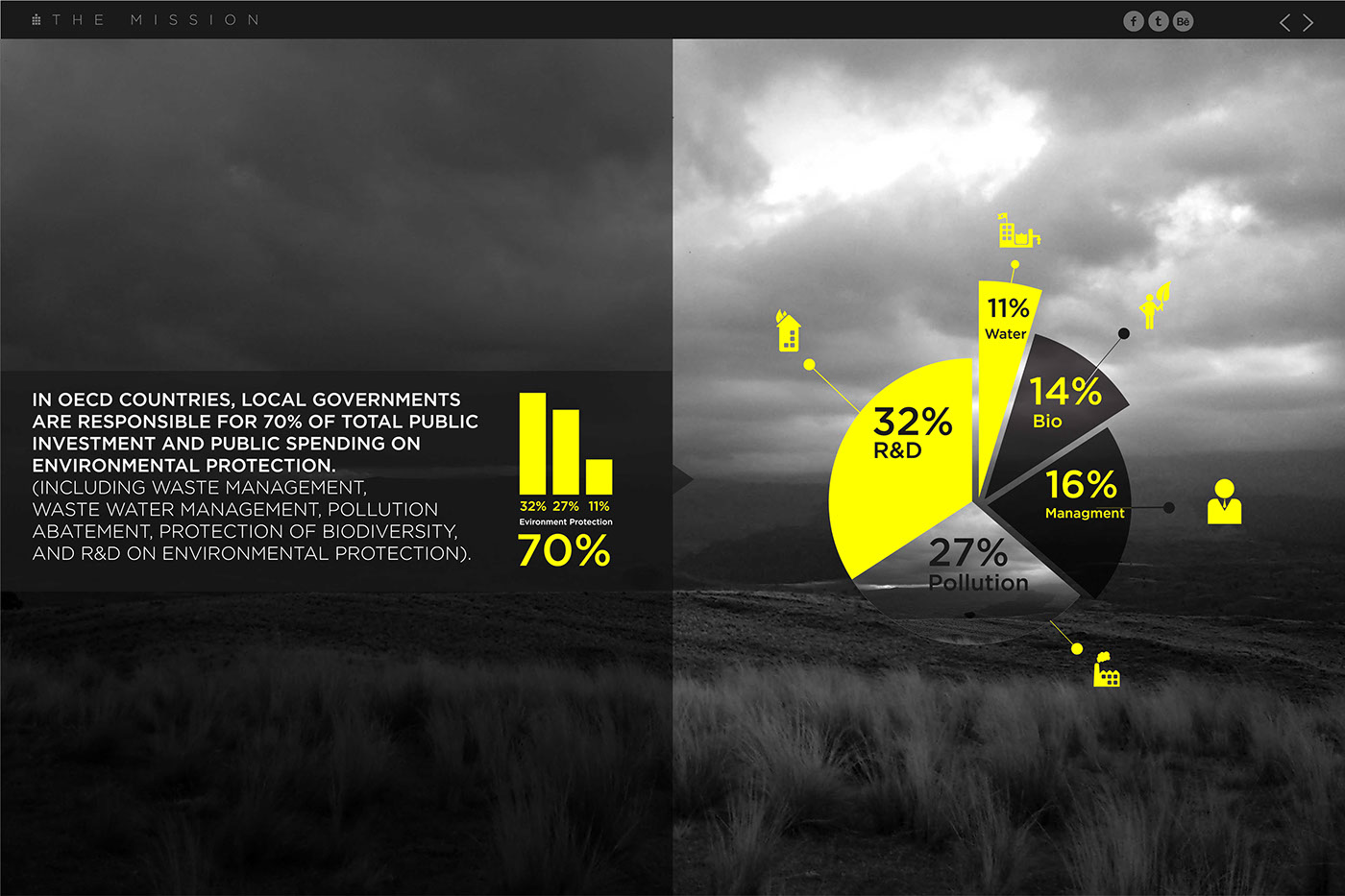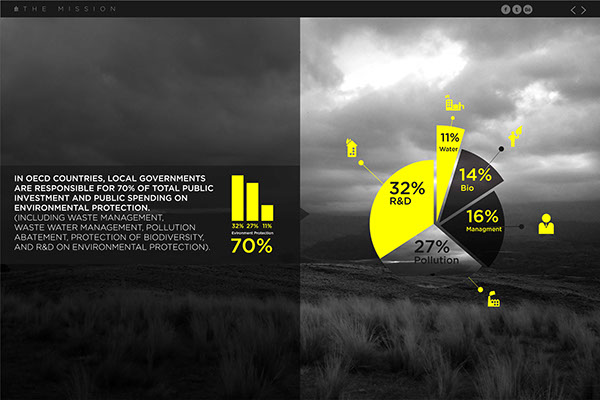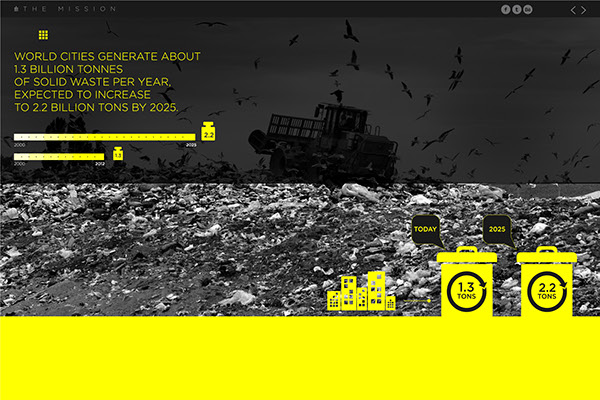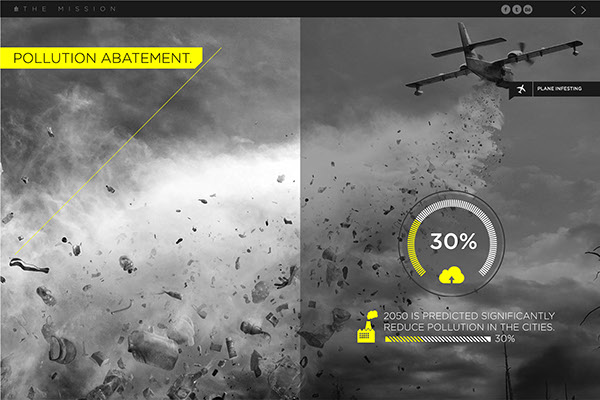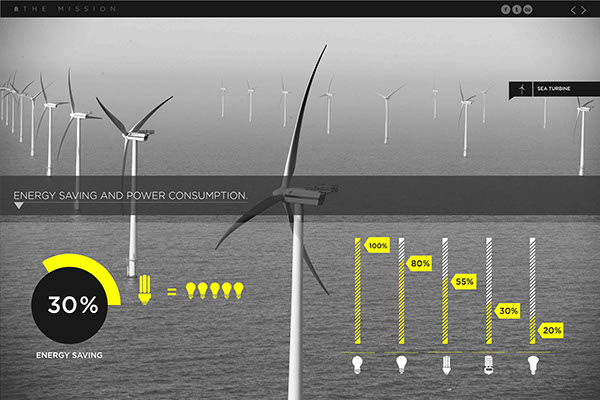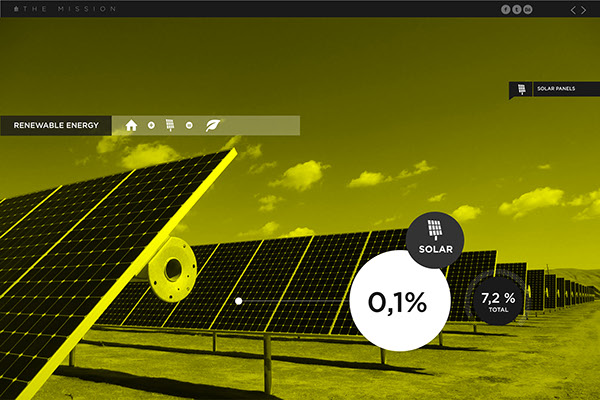 BE CONCIOUS, WE CAN IF WE WANT.