I started this process by reading the script and marking all of the given light cues. I plotted the general wash and then I started going to rehearsals to watch and see if there were other effects that I could add. After watching their first run through, I decided to add a lot of spot light effects and I added cyc lights to the first electric to give different colors and feels to scenes.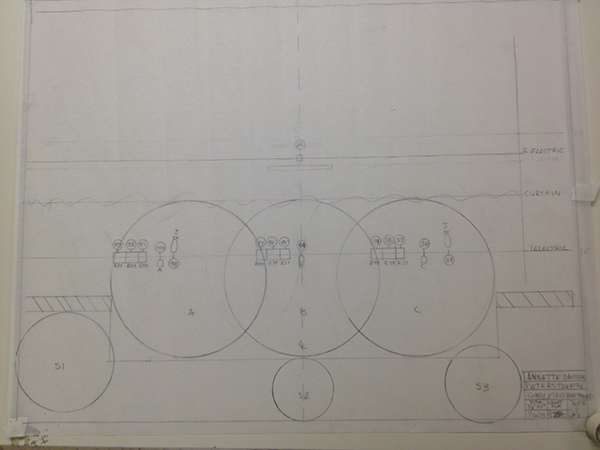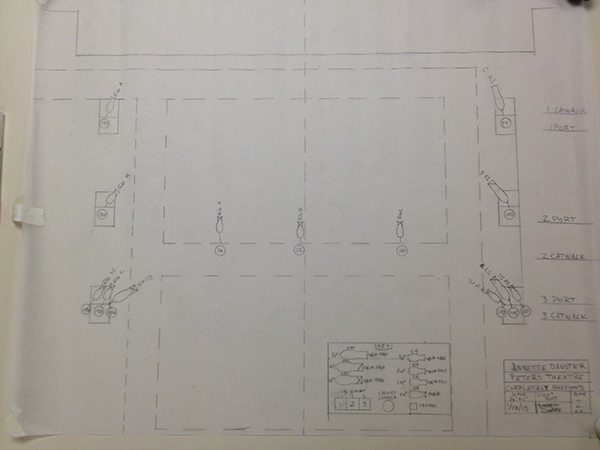 Below is a picture of the general wash.
The next is a picture of a scene in which I used a cyc light with a grey gel from above to create a black and white silent movie feel.
This next scene faded from the grey cyc to a blue cyc to give it an outer space feel with twinkling lights.
The scene below was a "western" so I added a redish tent.
This next scene was supposed to be night, so I added a blue cyc to the wash.
All of the previuse scenes used with cyc lights also had a very low general wash to give the actors front light to eleminate shadows on their faces, but with this "matrix" scene, I wanted the actors to be shadowy, so I took out the wash and just had the grey cyc lights from above.
After deciding each wash, I then moved on to the spot light specials. For the next several scnes, I used two spots together with a blue cyc for the third spot.
At the end of the first act, each actor was in a different spot and I wanted to isolate them as the moved forward to the climax of the first act. They ended this scene with a high school musical type jump into the air with the lights blacking out as they were in the air.
In several scenes, there was action in one spot, so I isolated the action with a spotlight.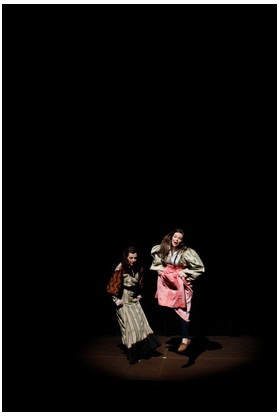 After I had everything set in the light plot, I then created a cheat sheet for when I went to set cues.
I then created a cue sheet, which went through several revisions during tech week before we came to the final version, and then recorded the levels of each light for each cue.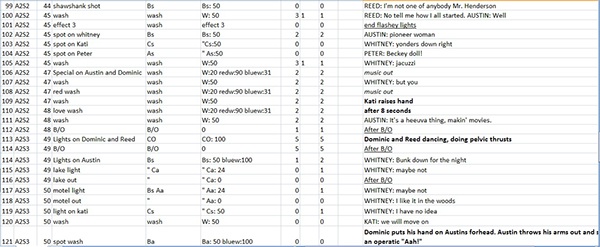 I then made a list of the lighting levels during each cue.