The brief given us by Mondadori had one topic,
the transition from print book to digital book.
The publisher Electa, which is part of the Mondadori Group,
produces art books and asked us to develop and create a real evolution
of the concept of ebooks to create an innovative tool.
We decided to create an iPad application, which we called Artelia,
that places itself as a research tool in the art world allowing you to do
research across different subject areas: art, architecture, photography.
Artelia will become a support of eBook purchased by the user.
The eBook lives on and with Artelia, are two sides of the same sheet.
Finally our idea is just to create a world, a system of content, behind an eBook,
which allows readers to approach art and reading in a new way,
going beyond the ordinary concept of reading.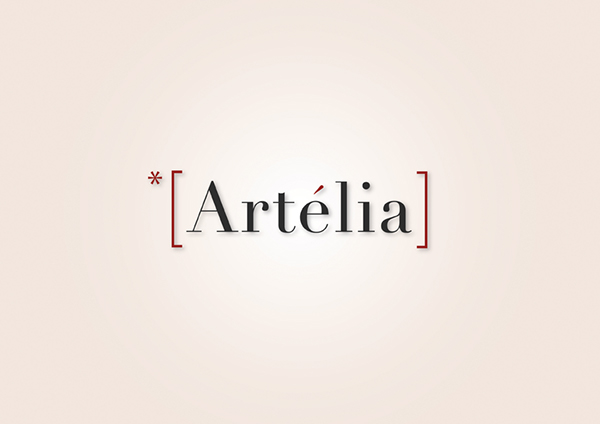 Search - infographic art map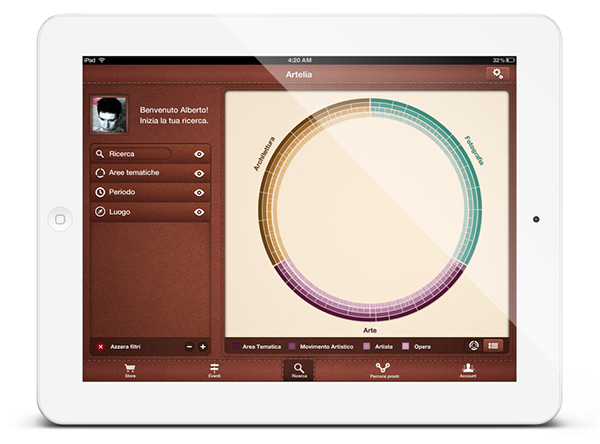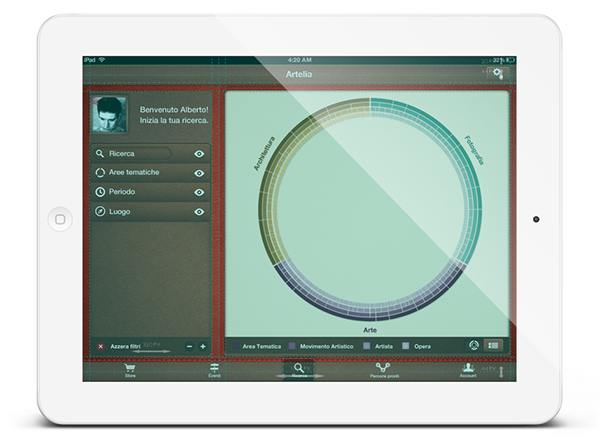 Filters to define your search:
Keyword - thematic area (art, architecture, photography) - Period - Place
Select thematic area (art, architecture, photography)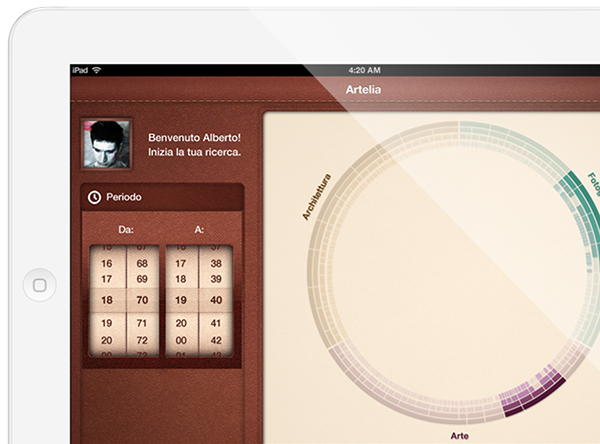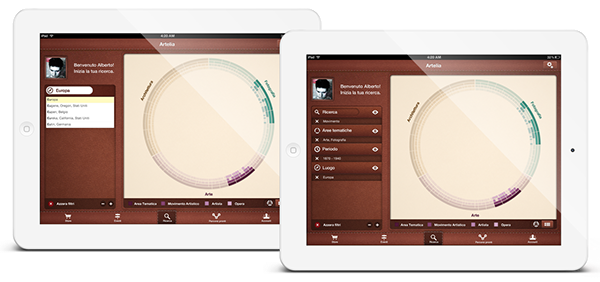 Selected topic and links to other thematic areas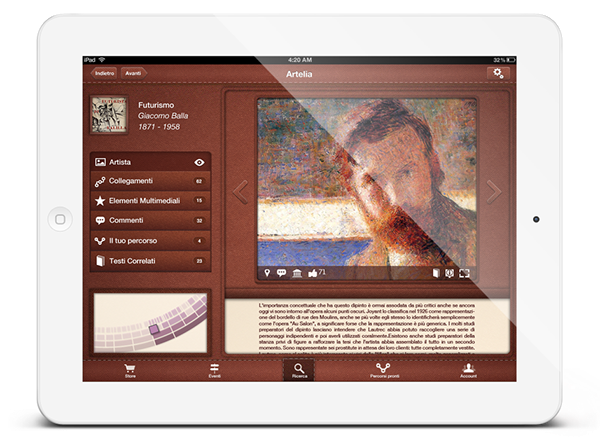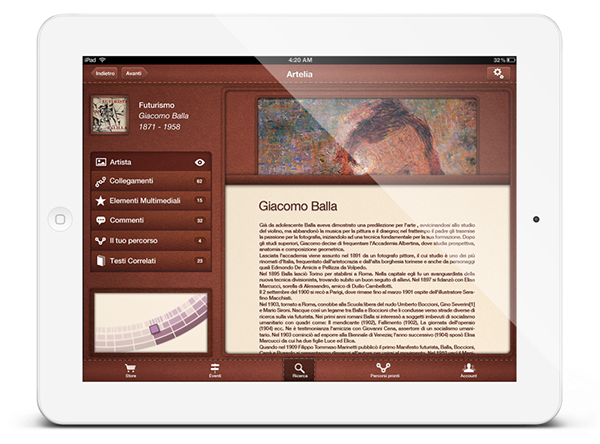 Your personal route into the art map
Edit your search and create a personal project
Ebook supported by Artelia
Your personal route into the ebook