P I R N A R   V I S U A L   I D E N T I T Y
Corporate identity for one of leading European manufacturers of aluminium front doors, Pirnar. Despite introducing some of the most groundbreaking products on the market and including several innovations such as full frame glass panel on the outside, they were less succesful in their visual communication. For the model year 2013 we introduced their updated visual identity starting with their product catalogues and stationery.
The key challenge was
to keep
well known features of their existing branding – the
Pirnar logo
and their corporate colour,
red
.
➺ to design a solution that would work in every medium
➺ visual identity should be suited to all three price ranges of their products (economy to exclusive)
➺ to focus on presenting precision craftsmanship of their products.
➺ to design user-friendly and understandable catalogues
Creative direction, Graphic Design ➺ Matjaž Čuk
Copywriting ➺ Bojan Straže 
Content organisation ➺ Matjaž Čuk, Bojan Straže, Ernest Bevc 
Product design ➺ Ernest Bevc and Roman Pirnar 
Photography ➺ Tomaž Lunder and Thinkstock 
Client ➺ Pirnar (2011-2013)



P R O D U C T   C A T A L O G U E S   ( 2 0 1 3 )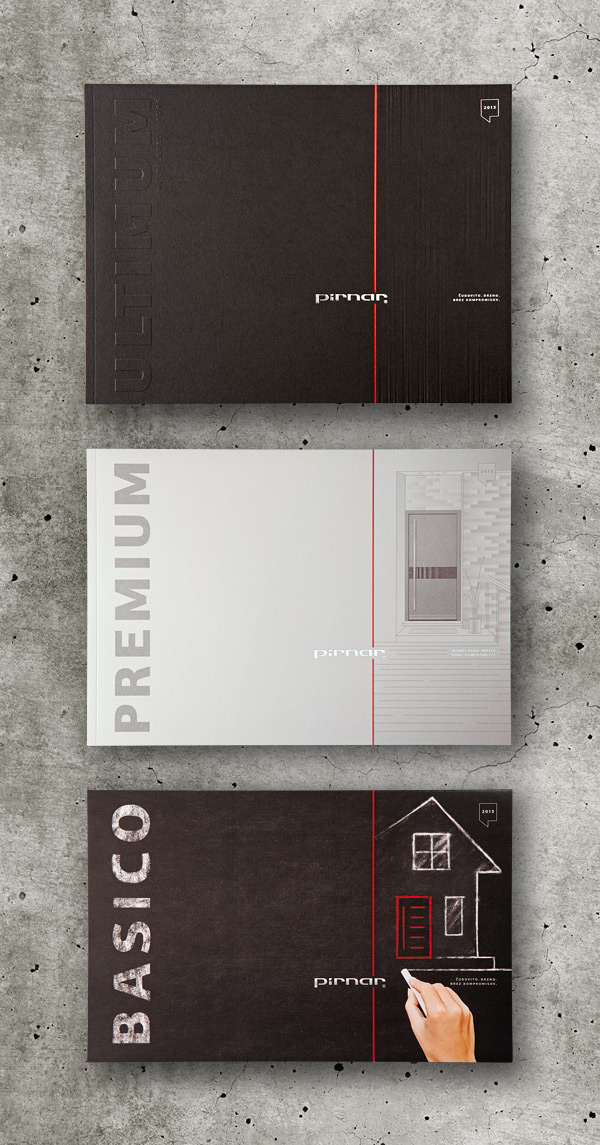 The catalogues present three product lines for specific types of customers:
entry-level Basico
,
versatile
Premium
 and
uncompromising
Ultimum
. Instead of hundreds of doors accompanied only by technical data, the 2013 catalogues feature understandable introductions of key advantages, narrative photographs and illustrations as well as concise technical data.
Compared with previous catalogues we improved the eco-credentials as well. Cover pages are not laminated in order for the catalogues to be easily recycled. We used coloured paper, printed with less ink, used blind embossing and foil stamping. By improving the format and layout we have managed to use less paper despite showing several new products.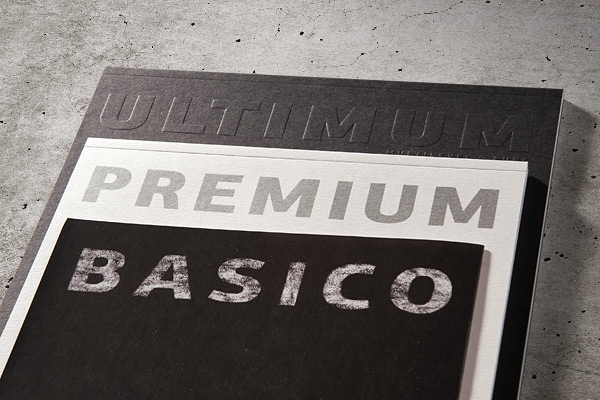 U L T I M U M    C A T A L O G U E
The Ultimum series is a milestone in development of the perfect front door: carefully designed and precisely crafted: dynamic Multilevel and minimalistic Pure.
P R E M I U M   C A T A L O G U E
Premium presents the versatile main collection of products: advanced Optico and refined Classico.
W E B S I T E  
( I N   D E V E L O P M E N T )