JUNGLA | Bass Music Fest
Diseño de identidad de un festival de musica
El partido gráfico se pensó y se diseño bajo el concepto de ¨vibración¨. 
 La musica bass es todo aquella música que tiene un gran contenido rítmico, y además se basa en el sonido del bajo. Los graves son un gran protagonista en este tipo de musica. Es una musica que eleva tus sentidos, tu mente y te hace vibrar. De allí el concepto con el cual se trabajó.
El nombre del festival, JUNGLA, se penso directamente refiriendose al término "jungle", que era un término que se utilizaba en Jamaica a partir de 1970 en el ambito de la musica reggae, dub y dancehall y se referia a este tipo de musica con mucho ritmo.
Las fotografías también fueron tomadas por mi, especialmente para el trabajo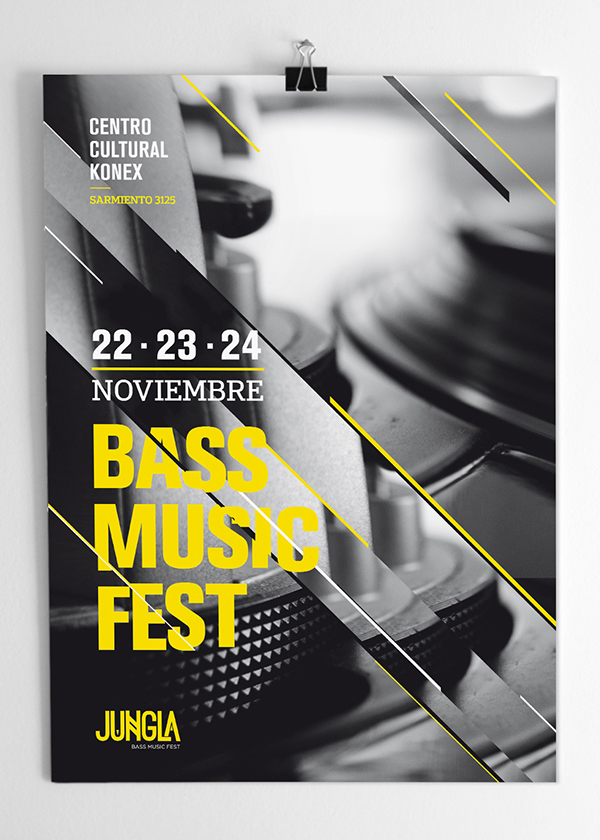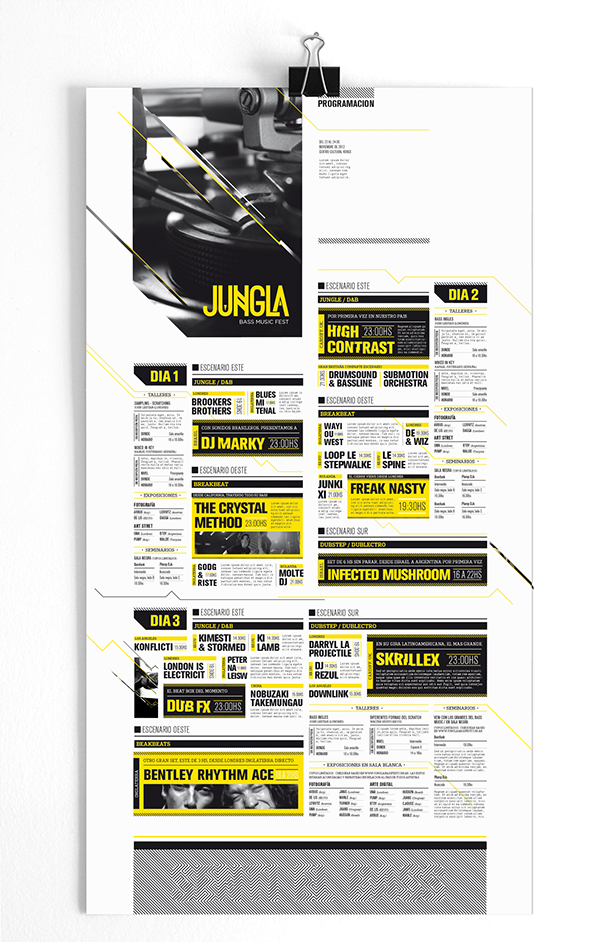 Thanks for watching and the appreciation!!!