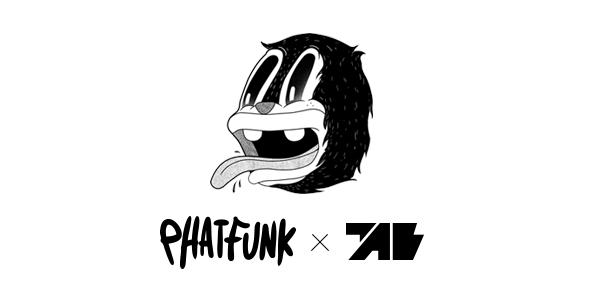 Phatfunk Poster
A poster design for an event by Phatfunk
FRIDAY 11th JANUARY @ GLOW SUKHUMVIT 23 ROAD
This January join us in celebrating a new year of PhatFunk bass music, and the beginning of a new Mayan calendar.
We've got a fresh new guest DJ on the line-up DJ Barbosa who's gotta wealth of experience behind the wheels of steel. He's been playing DnB since the dawn of the millenium and will be ready to enlighten your senses through sounds, alongside the PhatFunk resident DJ's who will be there to blow your mind through big bass lines.
This months flyer is part two of our PhatFunk Artist Collaboration Series with Bangkok artist TAB, which will be made into limited edition PhatFunk T-Shirts. So watch this space for your chance to get a piece of exclusive PhatFunk merchandise coming soon!
For this design, I try to express the music style--drum n' bass which has some heavy sound and groovy feeling even fluid move of sound. Representing an effect of the music style with Phatfunk's mascot stomping the ground, he is attempting to create vibration spreading all around, making everything active with music. Using triadic colors, red, blue, and yellow creates more dynamic movement. Used hand-drawn-like typefaces give strong motion as well.