client:
 Brodheim
localization:
 Lisbon, Portugal
colaboration with:
 Arq. David dias, Arq. Marco Rocha, Brandia
project: 
remodeling proposal
objective:
giving new life to the store respecting the concept "What's in my Bag" created by BRANDIA.
The ma

in focus is the entrance, which originally was wide and lacked a "spotlight" area to expose and exhibit new products
The entrance had no identity and there was the need of creating something that would not only be usefull in therms of organization but also "eye catching", making the store window outstand between so many others making it a strong presence.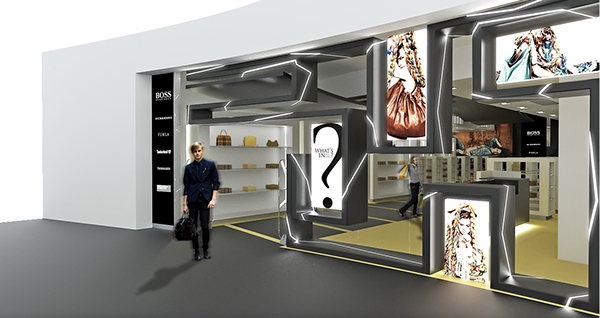 By creating this portic like structure there's a physical barrier between the exterior and the interior of the store, something that was inexistent, without creating the typical glass window.
The piece will not only create an obvious entrance / exit new flow, it will also create new spaces to promote the products.