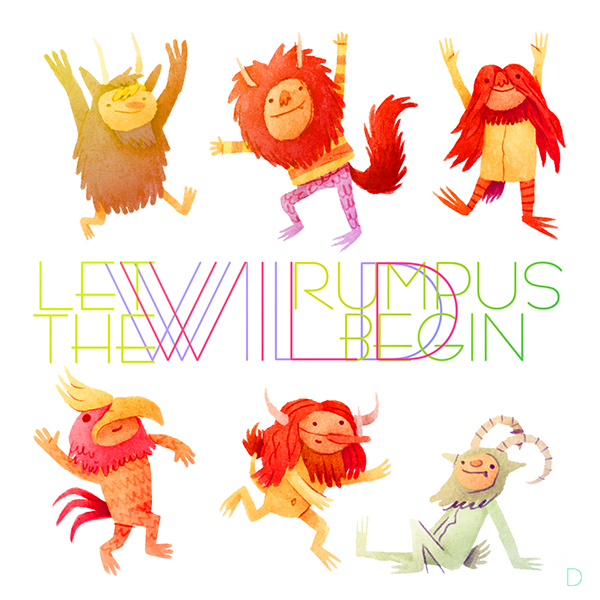 Celebrating the 50th anniversary of

Maurice Sendak

's first publication, the people behind 

Illustrakids

are working on a tribute exhibition featuring illustrators from all over the world. And I'm in it. 
Sendak's work has been rethought by tons of artists over the years, so I tried for something different: 
This is an imagined album cover for the
Wild Rumpus
 that took place
the night Max wore his wolf suit and made mischief of one kind and another
. 
Also, I've turned all the monsters into kids in monster suits (at first I intended to include Max himself as a giant wolf, but he was cut off in the end).
LET THE WILD RUMPUS BEGIN!