I was recently approached by a UK based writer who commissioned me to design the cover for his next novel. The story is a crime thriller, set in the world of musical orchestra. Musical themes played a bit part in my work. It was also important that the cover hinted towards the murderous themes of the book.
Below is the final design that will be used on the book as well as a range of early concepts that were presented to the client.
I thought it would be cool to show you an insight into my design process as well as some ideas that didn't make it through the early stages.
Numerous concepts were designed, some of which are shown below. These concepts were used to quickly illustrate ideas. The client and I then discussed each idea individually before he decided on the final design.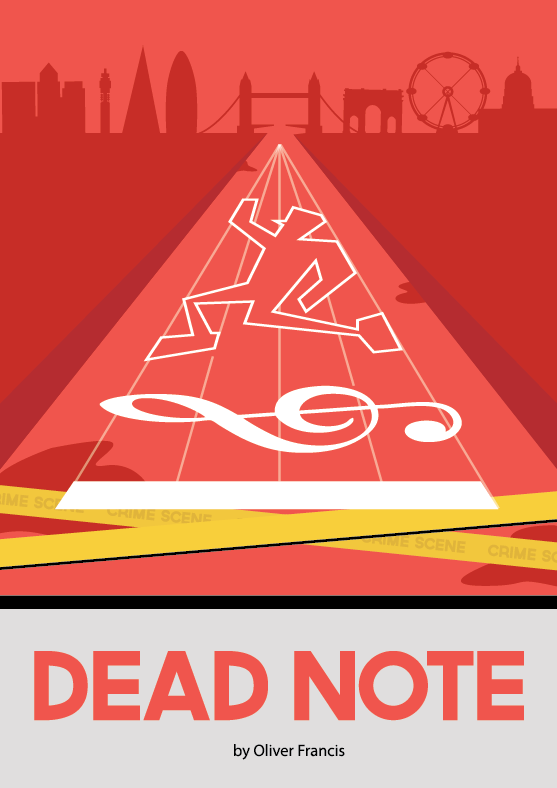 When working on this kind of project with a client I have quite a structured process that I go through each time. 
After taking a brief from a client I will start off by drawing and sketching quick ideas down on paper as they come to me. I also spend time researching, in this case that meant delving into the world of classic music which is integral to the story line.
Once I'm happy with my ideas I get stuck into Adobe Illustrator, mocking the designs up in a rough and really quick style. I don't worry about typography too much at this stage, my main aim is to get happy with the rough visuals before I present them to the client.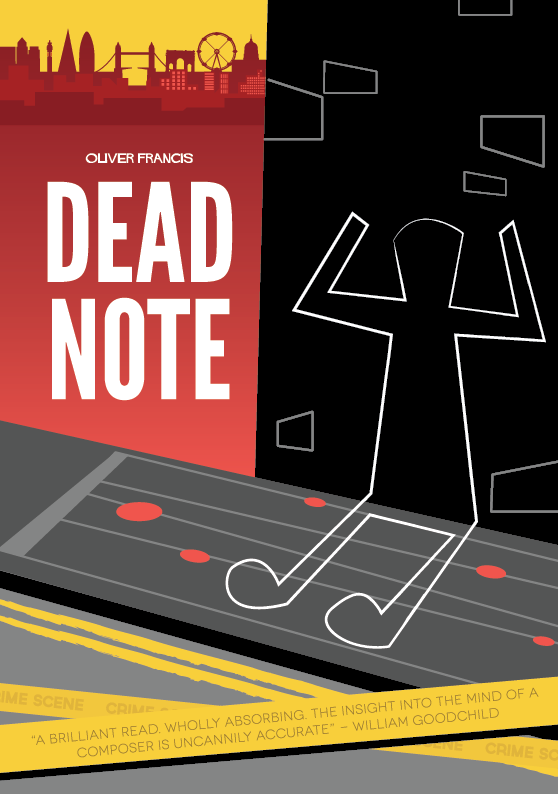 Once I have presented the client with a range of concepts we will chat over the ideas and narrow down the designs to 3 or 4 which I will then spend time developing. At this point I wil start to experiment with typography, trying to find a font that works with the design, or draw my own.
The presentation process is then repeated, this time presenting the final few ideas to the client. After much debate, discussion and feedback we would choose the design that we feel works best. This is always a joint decsion, attempting to give the client what they want as well as produce something that I am happy with from a creative point of view. The final stage see's some final tweaking and crafting done before the artwork is presented to the client.
Not every project runs exactly as described above. There is always wiggle room for additional concepts, extra changes, more discussion and so on. The design process is a great basis for a project but Im always wary that every project is different, no two clients are the same so I'm always prepared to be flexible on each and every project.
I hope you enjoyed this quick overview to my process, feel free to hit the "Appreciate" button below to show some love.