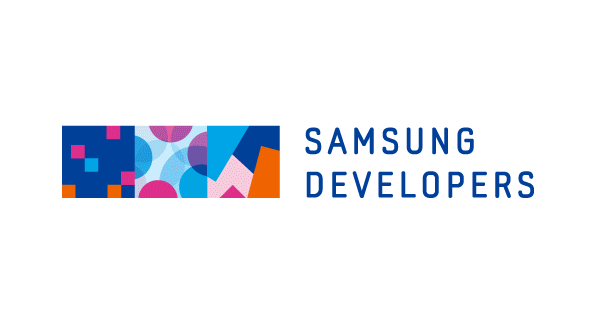 Samsung Developers Brand eXperience Design
SAMSUNG DEVELOPERS is a platform brand which shares the latest technologies,
services and business information with developers all over the world.
SAMSUNG DEVELOPERS 
realized lack of the brand's communication strategy and
design 
unity before 
'SAMSUNG DEVELOPER DAY', which is an offline conference
with 
international developers. 
Our challenge was to 
ensure the brand identity 
and 
create 
communication tools such as a new B.I to make 
interactive
communication 
through its various touch points.
The Approach and Solution
The concept of identity design was 'Progressive Platform'. It was developed as 
flexible identity
formed by combination of quadrangle which symbolizes smart device and different
patterns which symbolize various contents. It not only symbolizes innovative synergy
created by device and contents but also means cultural diversity, created by device users'.
As SAMSUNG DEVELOPERS make brand expansion to SAMSUNG DEVELOPERS DAY and
SAMRT APP CHALLENGE, Flexible brand identity variously changes with consistency.
The work resulted in a new brand positioning and name to better define the
SAMSUNG DEVELOPER globally, a new brand identity deeply rooted in the brand strategy, 
and a
clarified visual system that allows the brand to communicate effectively with developers and users.
Design: Plus X
Art Direction: Shin Myungsup, Huh Seungwon, Byun Sabum
Design: Yoon Jiyoung, Lee Dongwoo, Chun Junhyuk, Park Chunwoong, Park Junggun, Kim Chulhui
Samsung: Lee Youngkyung, Ahn Sangwoo, Choi Dasom