Black cat — is easy and handy tool for work with the audience of pages of the company, the brand in the social networks
A short story about the process.

From a few ideas for illustrative the customer chose the idea of traffic lights.
At first I made some sketches, illustrating the essence of the idea in different ways.
After a short discussion of sketches was made a new, more detailed.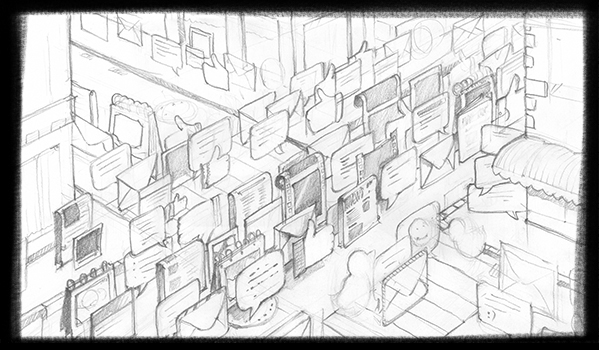 It was decided to return to idea with traffic light in the process of work.
Finaly, I decided to add the effect of depth of space- it added a feeling of miniature.