Typography/logo also designed for the album, according to its musical concept.
It may look obvious, but I thought giving life and personality to these rivets and taking care of the facial expression would make the work. Firts ideas.
I decided to give dynamism to the whole composition by using many characters, symbolizing the society from a aereal shot camera.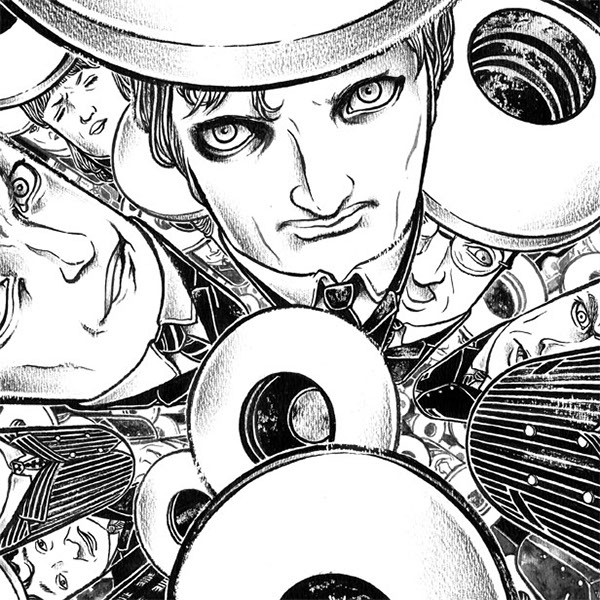 Finished work with the typography integrated. Very few color tones but I think it's quite effective ;)