"find a picture in the web of the new Corvette, keep the wheels, the tyres and the front windshield the same as the picture and modify the body to express the same car but done in a style that would reflect futurist sculpture by Boccioni's "Unique forms of continuity in space".
The first part of the job consist to understand what we are talking about! the definition of futurism movement and the Corvette History.
Then we can start a quick analysis.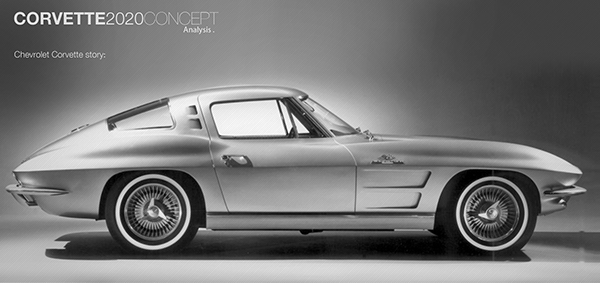 It's really interesting to make a comparaison between the different models in different period...
I took all the side view and checked what changed and what are the different step between the models.
If we compare the Corvette first generation to the last one we can notice that the car is more and more bracking! the car is became more agressive but in the same time the conversion of the line goes little bit down.
why does it bracking? that is the question...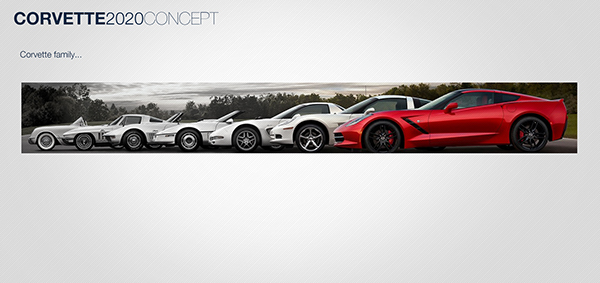 It is funny when we compare two rival familys of sport car:
The german one seems an evolution of the same model when Corvette changes more...
the first and second generation of corvette have really sensual lines!
get some inspiration , create a kinf of cloud for each period :
see what was products, films,  shapes and colors  contemporary of each period of the Corvette.
it is a really inspirative work!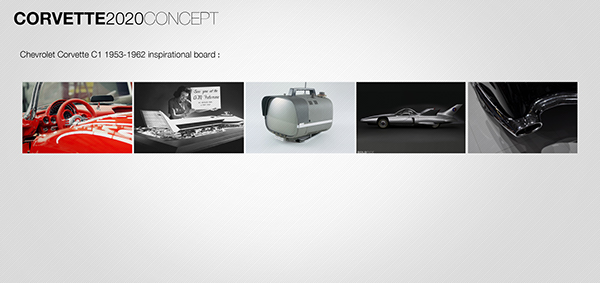 Then it is also important to find some inspiration for now,
Now I know the futurism movement is about showing speed , power and violence . 
What could be the graphic way to show it?
Now stop talking, just keep in mind the short analysis and let's sketch!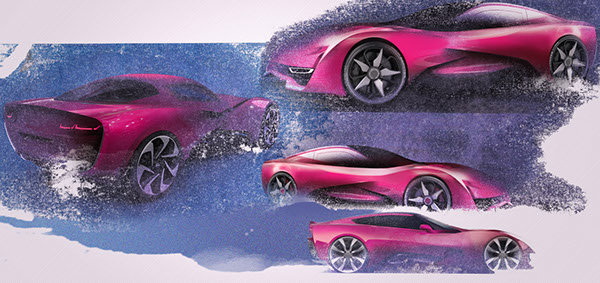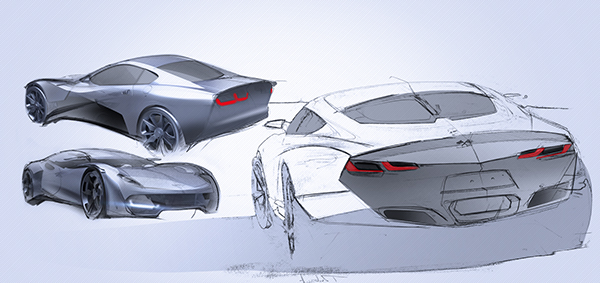 There is different solutions for the side...