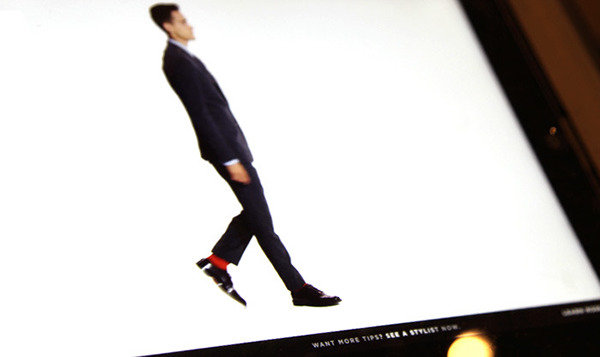 Working closely with Partners & Spade ,
Gin Lane
helped to bring interactivity and storytelling to J.Crew's in-store personal shopping program, Very Personal Stylist. The teams closely collaborated through every step of the process; nimbly planning, testing, and executing from sketched storyboarding, through ultra-HD video production shoots, to final installation into J.Crew's custom-designed tables.
Very Personal Stylist offers twelve stories in all; six for men, and six for women. Each story is told through a unique and playful series of interactions, inviting the user to slide, tap, swipe, and spin through each chapter of style tips. A consistent and fixed UI offers quick hints for operating the app. This menu bar also empowers the customer to summon an expertly trained stylist immediately, or book an appointment for a later date. Alerted with a quick push notification on their own device, the Very Personal Stylist employee can offer advice, field questions, and provide a more intimate shopping experience overall.
Launched in New York and Los Angeles as a pilot program in November 2012, a larger national roll-out for the Very Personal Stylist application is currently targeted for 2013.