F U R S A N   S Q U A R E
Logotype for shopping mall. Riyadh, Saudi Arabia.
I'm a great fan of Arabic calligraphy, and I work with several artist on creating logos for our projects, this is the first time time I work with Eduard, and I was very impressed with how responsive and humble he was, in addition to his great talent. I'm a very happy customer and will work with him again and again on new projects. © feedback from client
First sketches to understand the style and determine the direction. One of my rules — don't make multiple, different variants of logo. If client ask me to do a job, he understand my style and my vision.. But, this is not to say that I don't do several revisions, before, we don't find the best. :-)
Moving to the next steps.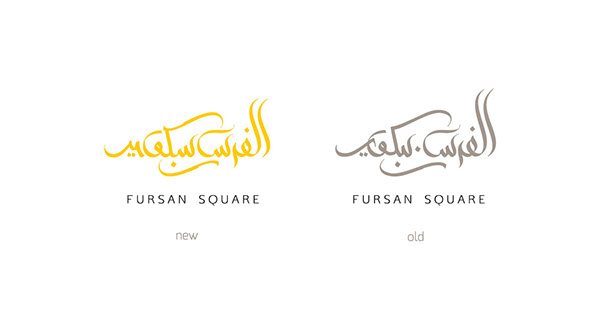 Looking for a good composition. 
I really like this process.. ;-)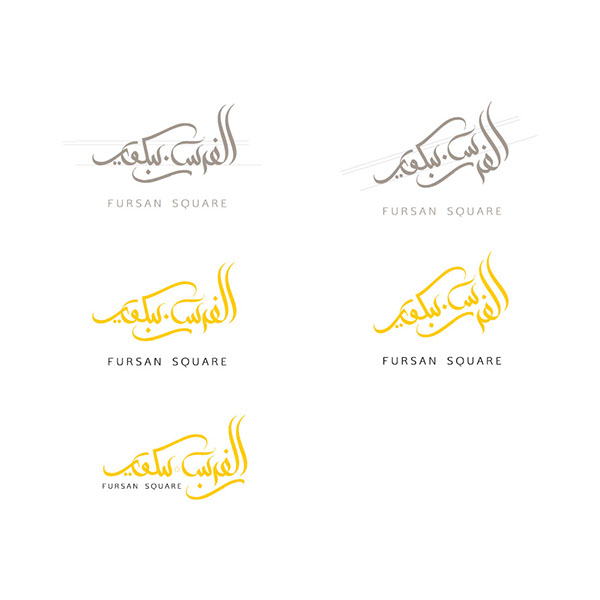 I am convinced that "magic touch" is good, but not in all time. For example, here, you can feel the difference without right and left variants. But we don't use "too strong" effects. All is harmonized. It's actually, really important for the companies which doing "serious things".