EgoLock is a folding electric bike designed for egoLite.
The bike has a new integrated locking system really simple to use, thanks to his folding ability.
We add a cardan joint and a brand new back frame to make it look nice.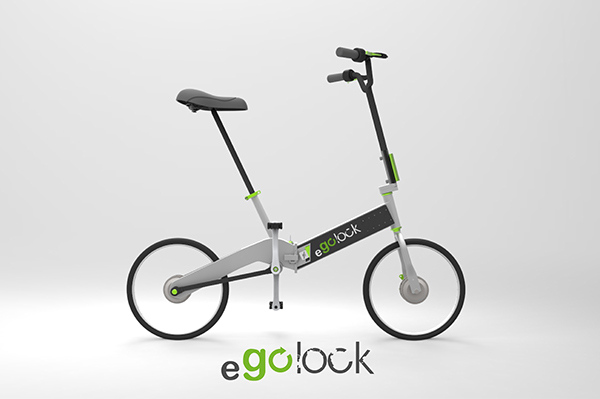 The locking system is composed by an anti-cut  belt that slides inside the box positioned on the main frame.
The belt has a lenght which is  the double of thebox, this grants the belt to be fittable to  any size of pole you choose to  lock your bike.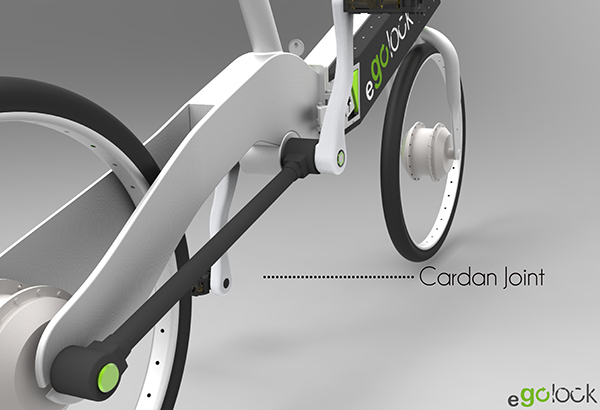 The next image shows how to fold and lock the bike in 5 easy steps