With the iPhone 5's fever hit the market,Filter017 re-introduce the previous rave reviews "iPhone slim series protective case", this time we present iPhone slim protective case, polycarbonate material imported from Germany patent,the pliability is extremely high, not easy to break the deformation, the thin extent that reach perfectly 0.8mm,used feel like without case's iPhone, solid but without thickness of burden to protect your iPhone! 

Surface use the matt foggy leather texture paint treatment, without leaving any fingerprints and perspiration after used, not easy to scratched and much easier to cleanup, the matte tactility make whole texture of the ultimate perfection! 

particularly worth mentioning is the front of the chassis specifically designed four tiny bump,in the conditions that doesn't affect the appearance and bulk,even when the phone's screen front side down, can also be isolation from the desktop or the ground, has been a certain level of protection,this carefully designed is quite rare in the general market on the mobile phone protective case.
※ This product flaunted ultrathin and completely fit,it doesn't apply too thick phone back protector 
With the box comes with screen protector, glasses cleaning cloths, manual.
Color: Fuchsia / Black / Camo
Material: Polycarbonate 
Release date:2013/3/8(Fri)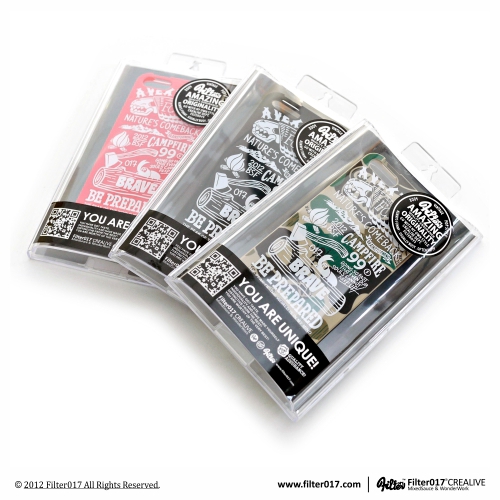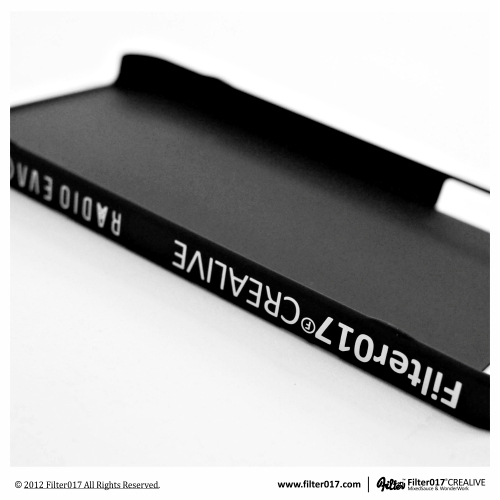 Filter017 CREALIVE Shop
Add: No.10, Ln.201, Sec.3, Sanmin Rd., North Dist., Taichung City 40445, Taiwan(R.O.C.)
Tel :+886(4)2225-8131
*If you trip in Taiwan, welcome to visit our shop in Taichung City.* :)