The innovus range includes 150 décors. Surreal was asked to create a brochure that gave examples of all 150. We created a swatch binder that not only did this, but also included samples of every finish available and ranked the decors by colour and style. It was also put together using an very creative method of binding, that allowed us to make the whole book "fan out".  This meant we could display all the decors in the range, in a helpful and imaginative way.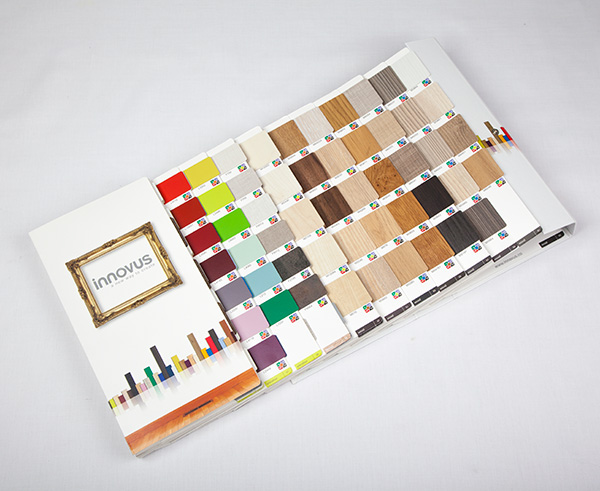 Each decor has a slight overlap at the edge of the page, to allow some additional samples to be shown behind it. This makes it easy to compare colours or get an idea of how 2 or more decors would look together. 
Additionally each decor has a different set of available finishes, which are also sampled in the binder. We designed a key, to show the finish and the availability of each decor in the bottom right corner.