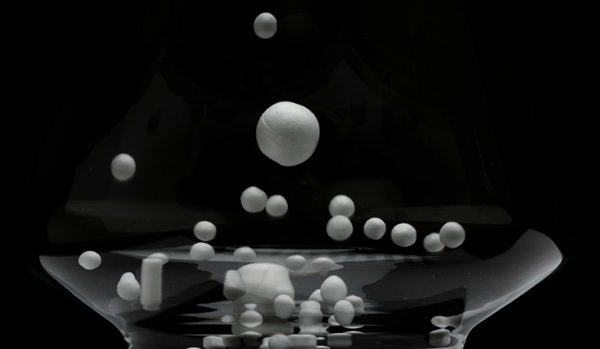 Projecto - Pop-Up Bass

This project is based on seizing the vibrations that are produced by the column from the subwoofer. Enjoying the movements that produce the bass, the speakers create visual effects through the
styrofoam balls that move to the rhythm of the music. The design provides for both an auditory and visual experience.
Este projecto baseia-se em aproveitar as vibrações que são produzidas pela coluna de um subwoofer. Usufruindo dos movimentos que os sons graves produzem, as colunas Pop-Up Bass Speaker
são capazes de produzir efeitos visuais, através das bolas de esferovite que se movem ao ritmo
da musica, criando assim resultados visuais muito agradáveis.
"The dynamism and ease of this pop-up mentality, its flexibility and versatility, are a source of inspiration for the idiom of graphic as well as industrial and autonomous design."
 
"Beam Me UP, Scotty" de Li Edelkoort