Le Petit Soldat is a production company that focuses on creating experimental short movies and animations. The name of the company was inspired by Jean-Luc Godard's 1963 movie with the same name. In a similar approach to the New Wave director, Le Petit Soldat is not afraid to use unconvetional methods or challenge trending ideologies. LPS bellieves in the power of storytelling and the infinte number of ways it can be done.

This animation that precedes many of our productions displays a modern and clean aesthetic with a playful sound twist at the end. 
The idea and inspiration for this logo came from Godard's famous quote that "An image is a frame of reality and a film is reality 24 frames per second". Taking this as a starting point I focused on the process in which images are projected at different rates. In other words, if an image or 'frame' is the final product while the recording device or 'camera' is the tool, the act of light traveling from one place to another (when it's being projected) is the moving image itself. From that concept I started working on this logo with animation in mind. I envisioned an animation as being the final product and the logo itself as the resulting image of the animated shapes coming together.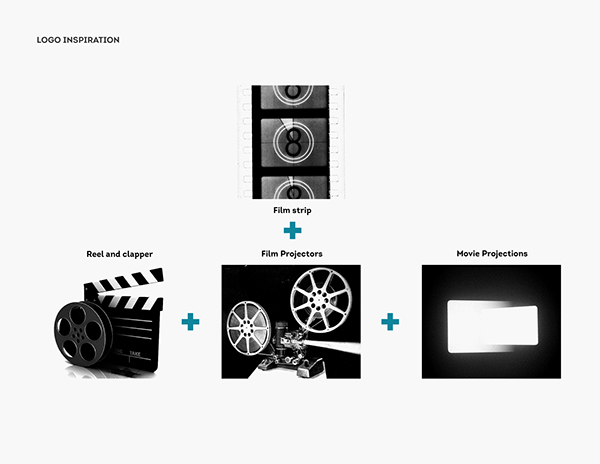 These are exploratory sketches playing with shapes, letters, and volume through shading. 

From all my sketches, I reduced the logo into universal geometric abstract shapes that subtly combine the letters LPS for 'Le Petit Soldat' into the logo.
I broke apart the initial flat shapes into smaller parts that can be independently animated at different speeds. I was influenced by the old editing methods of cutting film strips and putting them together to create moving images. The geometric nature of the logo demanded a similar geomtric sans serif font so I chose Intro Bold.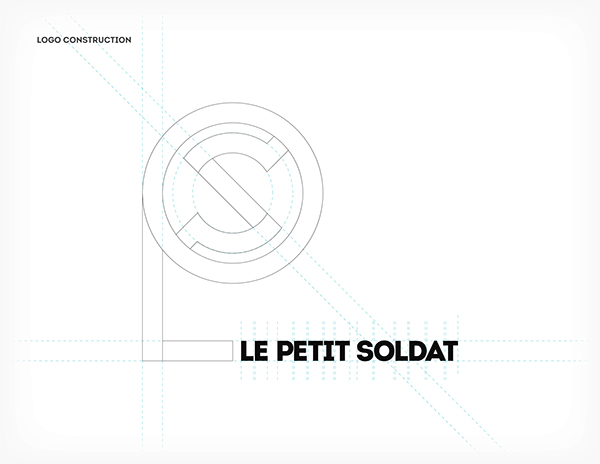 The color palette for this logo uses gradients to display the idea of transitions and movie projections. The use of  gradients also give the logo either a sense of implied movement or a solid metallic structure. The idea of perception was an important aspect in the development of the logo which has two states (static and in motion).
Final Renderings for Light and Dark Backgrounds
The website places an emphasis on LPS productions by using a custom video slider that displays the latest LPS released production work. It also advances the brand of LPS by including the News, Upcoming Sessions, Inside the Editing Room, and Ask the Director sections. The content of these sections are targeted to a specific audience of cinephiles, cinema enthusiasts, producers, moviemakers, bigger prodution houses, animation studios, etc that LPS would love to collaborate with. LPS focuses on experimental independent cinema while not excluding the mainstream.
"Irreality at 30 frames per second"