iMEData iPad Application
A new daily tool for doctors and nurses.
The app is fully secure and password protected. No need for a login button, get the right password and your automatically in.
The nurse can leave a quick note for the doctor for when he first visits patient.
Fully interactive interface. Quickly change or add prescriptions. Interact with the patients timeline. Customize your home page with unique tabs just for you. Chat with other physicians or even patients. Quick views to your inbox and daily schedules. Add action items in blue on the right in your physicians column. Sooooo many things to play with ;)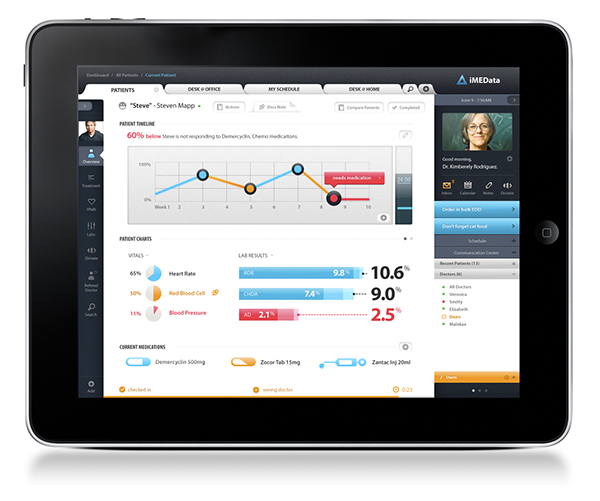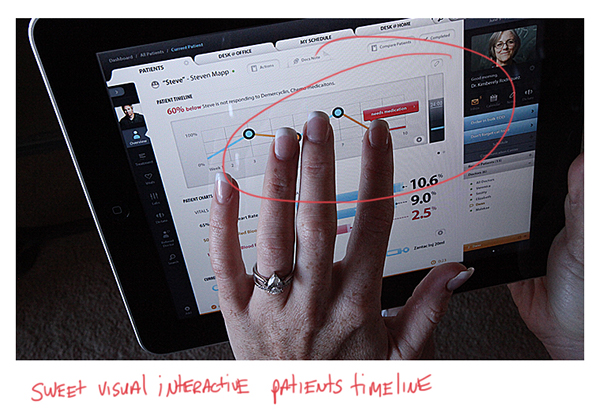 Show and hide the patients panel and/or the physicians panel...
Interact with everything and see multiple nav items on objects.