TRACKAR
All terrain Rescue/Utility/Powersport vehicle
or follow the story on Facebook:
http://www.facebook.com/pages/Trackar/250307501665730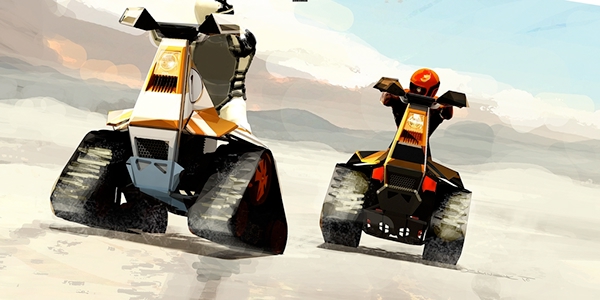 It all started with a painting above.
The illustration was made for Autodesk 2011 calendar ...
... and it went up to concept pictured bellow: 
Track-E 01: Pre-production prototype of the eco-friendly personal tracked vehicle.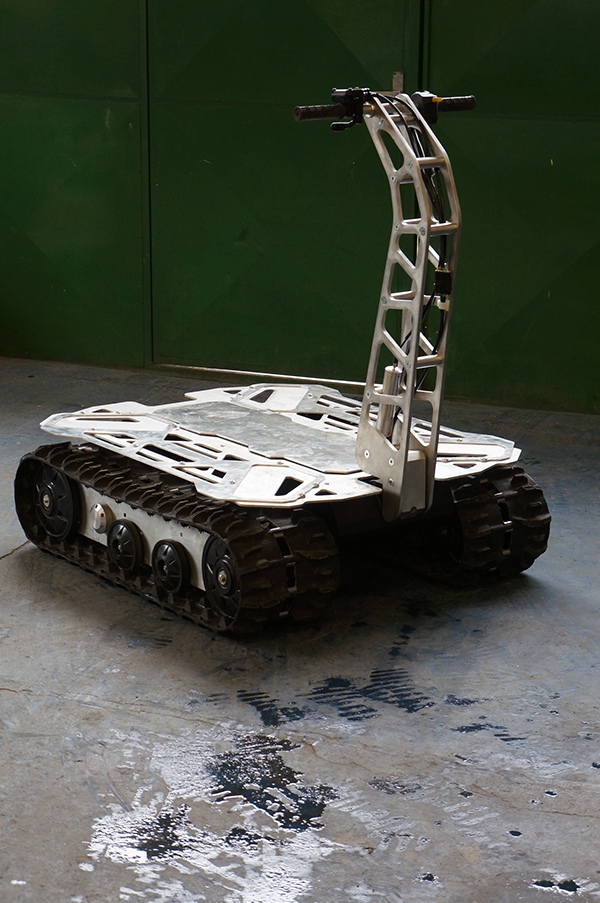 Track-E with Ollie,  ATV racer and the Czech and German champion
Pre-viz with Alias and Keyshot
Green personal tracked vehicle. One of early concepts with autonomous track unit.
Utility personal tracked vehicle based on the gasoline powered experimental prototype.
Scroll down to see the prototype story.
As a proof of a concept, an experimental prototype was built. Although the main scope was to quickly evaluate how the machine is controllable, the result is perfectly drivable and fun to play with. And to work with ;-)
Autonomous track unit: Examples of use.