Detail of Lamar's Bagel, Hot and Cold, Madison St. New York City
The Mott Street General Store,  Ink & watercolors.
Entrance to the Apartments above Lamar's Bagels on Madison Street, Lower East Side, NYC.
The Alwyn Court Buidling, Petrossian Restaurant, New York City, by Roger De Muth
59th Street Bridge detail.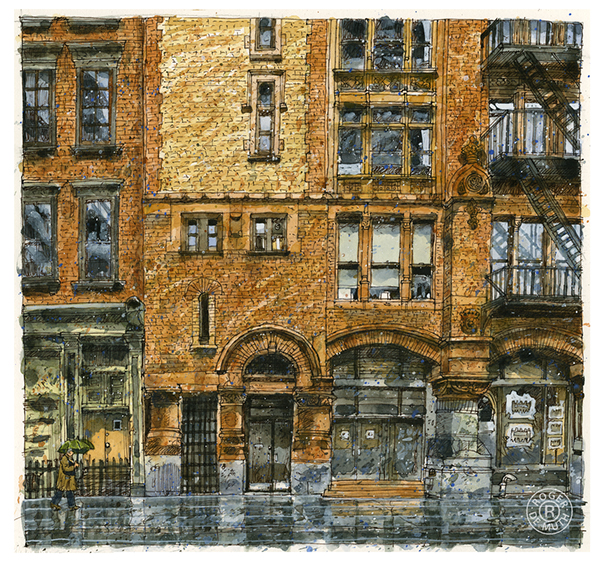 Romanesque Building on Greene Street, New York City.
Steam Whales from the Eleanor Ettinger Gallery Window.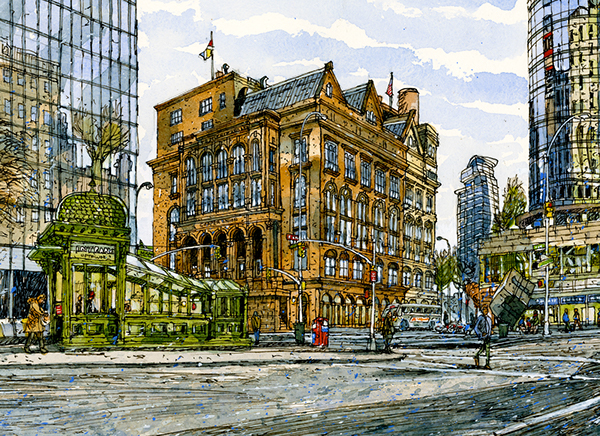 Astor Place, Cooper Union, New York City.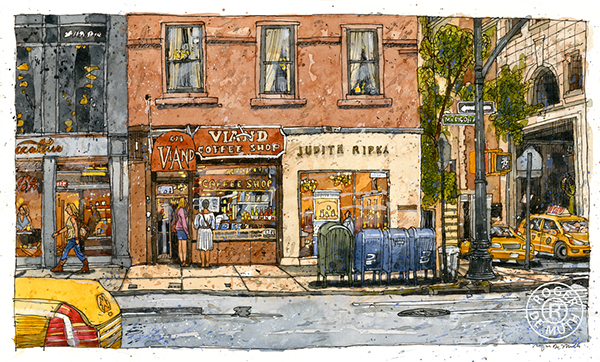 Take a look at my prints at the Viand Coffee Shop in New York.  East 61st Street/  Madison Avenue.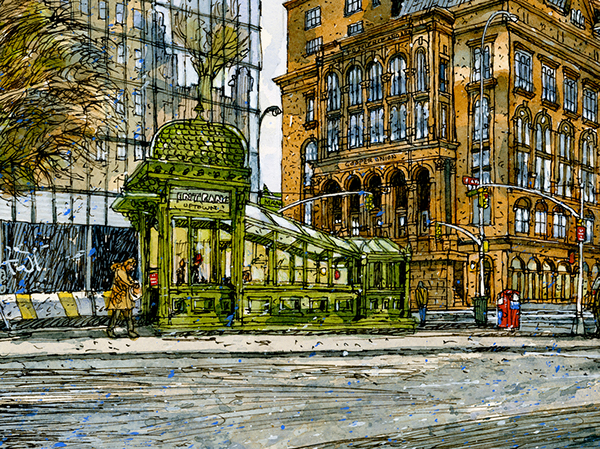 Subway Entrance Astor Place, Detail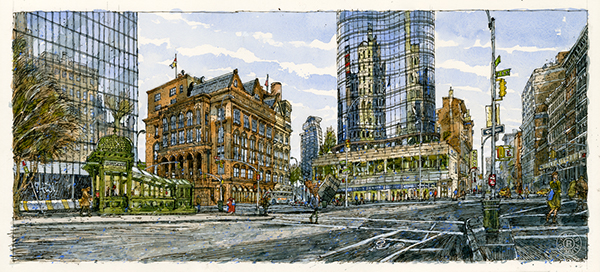 Cooper Union and Astor Place, NY.
Interior of Mc Sorley's Ale House