I designed all of these tradeshow materials, including the shirt our sales hero is wearing
Print postcard back - promotional material
Print Post card front - promotional material
I designed the office space for Caring.com, incorporating clean, modern details and the brand colors and style on a very tight budget.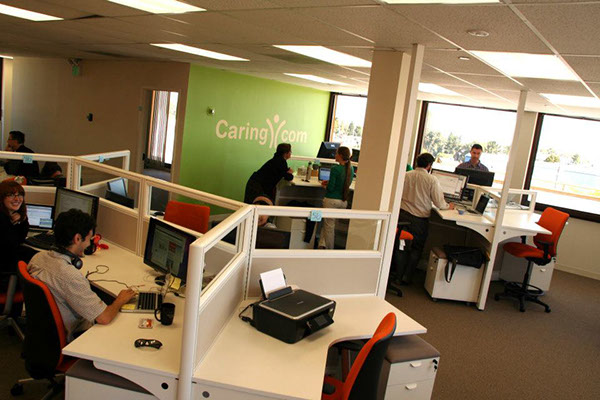 The product, engineering and marketing teams sit in open pods to facilitate collaboration
The sales team sits in low cubicles to help dampen the noise while they're on the phone.
I used real customer testimonials to decorate the walls, so that Caring employees would never forget why they are there.
Parody of the tour de france, for a customer service competition