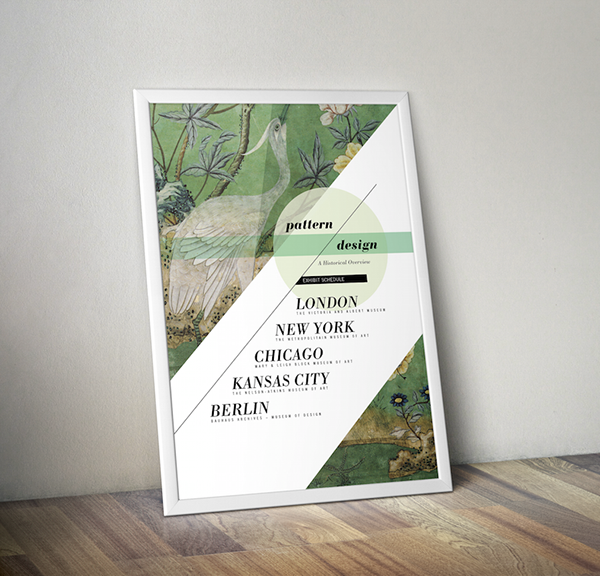 The National Trust looks after hundreds of historic buildings, from humble Charist cottages to opulent Renaissance-style mansions, Victorian pubs to medieval castles. The trust exists to care for historic buildings and places of natural beauty, balancing public access with the necessity to conserve its sites in England, Wales and Northern Ireland.
This project focused on creating the collateral for an exhibit featuring a collection of historic patterns cared for by the trust. This traveling exhibit comes with an app that can be downloaded for an enhanced user experience within the exhibit. A book was designed that could be sold in a museum store as a souvineer of having visited the collection. The book design was originally a book re-design project, so the copy and images were sourced from an existing book sold by The National Trust.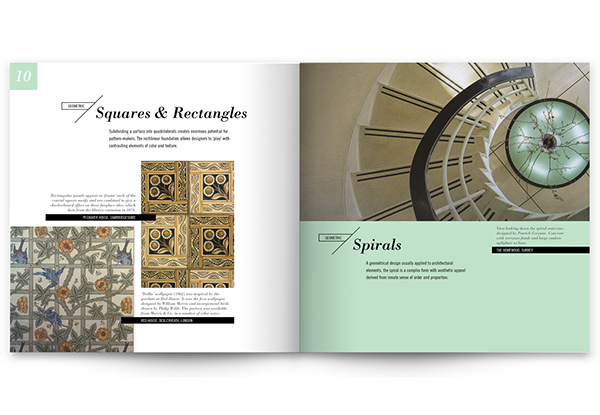 This app was designed with the user in mind. There are five sections, the first a gallery which shows the patterns featured. Next is a a section where museum-goers can document the patterns they are seeing and experience their captions through augmented reality. The app then allows you to add tags to the photos and see statistics about what others around the world are taking pictures of when they visit the exhibit. Also featured is a glossary, a page about The National Trust, and the exhbit's schedule.