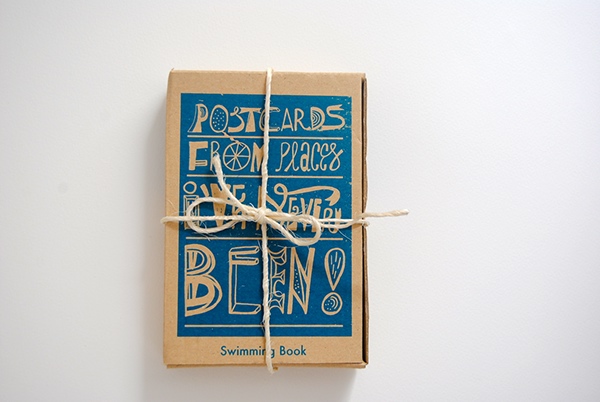 I was asked to participate on this Swimming Book project; Postcards from places i've never been!
It's a handmade box, filled with 16 postcards of 9 illustrators, 
with sites and places, real or imaginary, which they have never been. 
Available in a limited edition of 52 copies. Order one here!
Alvaro Tapia Hidalgo, Ella Cohen, Ilse Weisfelt, Jaime Ferraz, Jay Cover, Lie Dirkx, Pieter Van Eenoge and Philipp Dornbierer.
Also check this cool
video
!
I designed these two cards, the South Pole and the Wild West!