A Drawing a Day
1976 - 1977
One day I came up with the idea that, every evening before bedtime, I would draw something funny or record some odd notion that had come to me during the day.
It was a fun exercise in creativity. Here are some of my favorites from a little black book I produced and never published. I think it acted as a one-of-a-kind portfolio
for a while and got me some nice, rewarding cartoon/humor assignments.
This Behance NETWORK format is so cool it allows me to "publish" this odd little ol' book for the first time. Many of the drawings are word-plays and puns. Some have cultural and historical references. And some are idiomatic expressions unique to the English language (which is replete with idioms). So I hope not too many are "lost in translation". I hope it inspires you to play with words and reality. Nothing is real.
"Strawberry Fields Forever."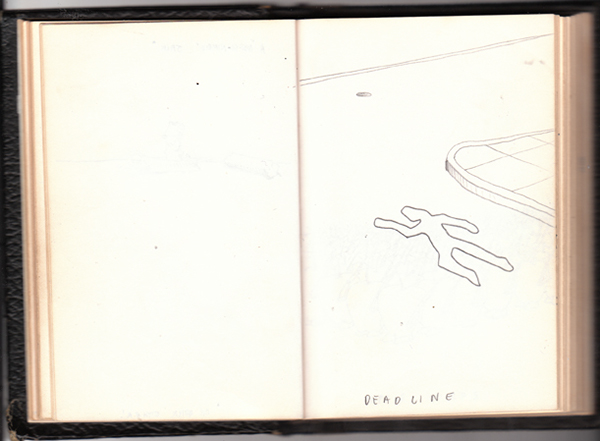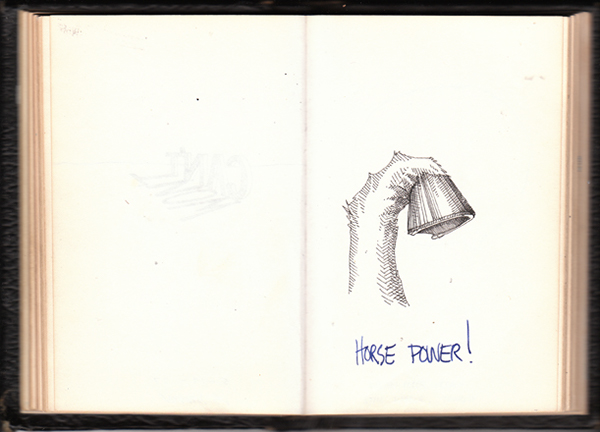 Bug on Cieling             Bug on Floor
First Bassman     Second Bassman     Third Bassman     Catcher
Thank you for visiting!
I hope you had a good time, generally speaking, of course.