This was a part of my examen at Westerdals school Of Communication. We had to redesign the profile for The Deichmanske´s new opening in 2017. The Deichman Library in Oslo is the first and largest public library in Norway. The new building is not only a regular library. It is also supposed to be a multicultural meeting point with a wide selection of services for every one.



I made a design profile that builds on the shapes of the architecture. The logo has a colorful and modern look in line with the valuses wich is : Visible, modern and open. 
- Erik is reading "how to make friends"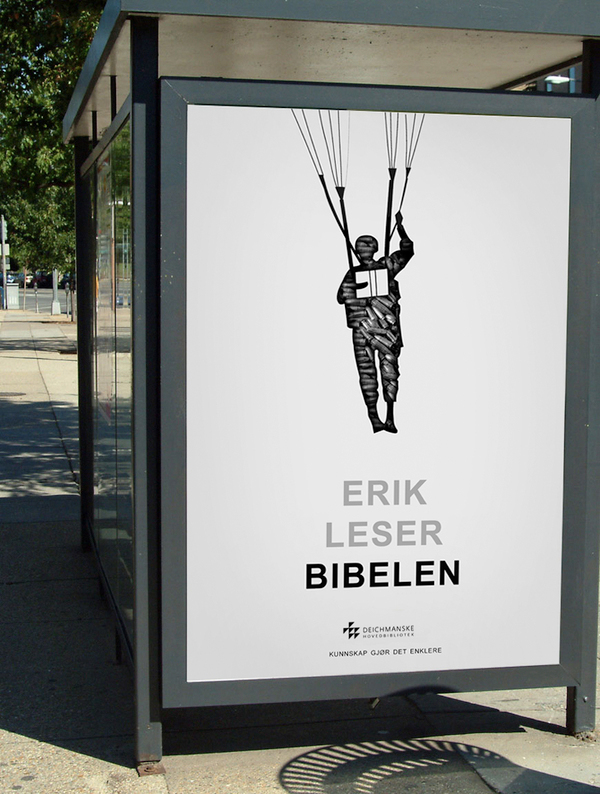 - Erik is reading the bible
- Erik is reading "how to dig tunnels"