The Pittsburgh Zoo Research Field Station


Service System that promoted education and fun for parents and children alike



Sponsored by the Pittsburgh Zoo and Aquarium, my team was given the challenge of improving an existing Research Field Station. Our team decided to build a system to educate children and their parents about animal research and adaptations. My contribution to this project was the KidPAK- a bag fully equipped with all the tools needed to be a field researcher. The bag is made from organic fabrics and it also has an activity workbook that directly corresponds to the Research Field Station exhibits throughout the zoo. Kids learn by doing and the KidPAK is a fun tool to enhance their experience at the zoo.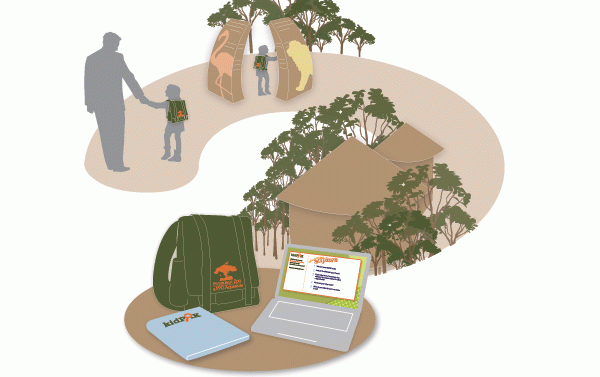 Full service system developed by our team, that includes the KidPAK exploration bag and workbook and the Research Field Station kiosks throughout the Zoo.