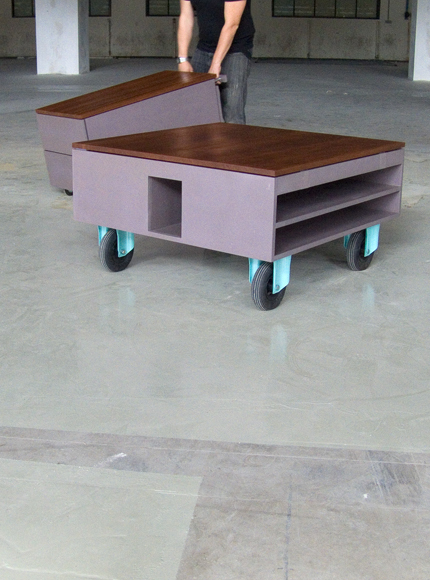 The Tetron coffee tables are made of mahogany and gray mdf. They can be placed in different ways.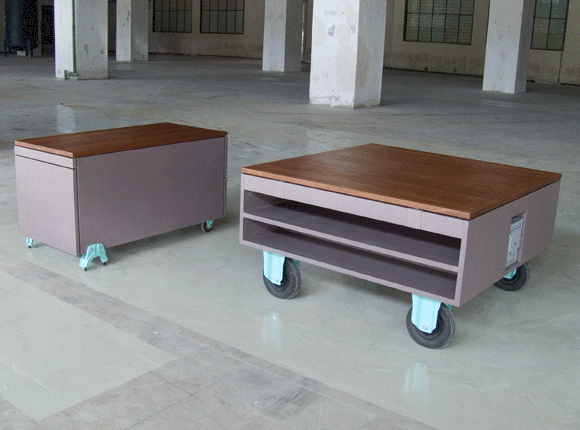 Tetron1.0 has a top that slides towards you. Tetron0.5 is a liquor-cabinet with drawers for bottles and glasses.
Tetron1.0 has many different compartiments, like removable trays hidden underneath its tabletop.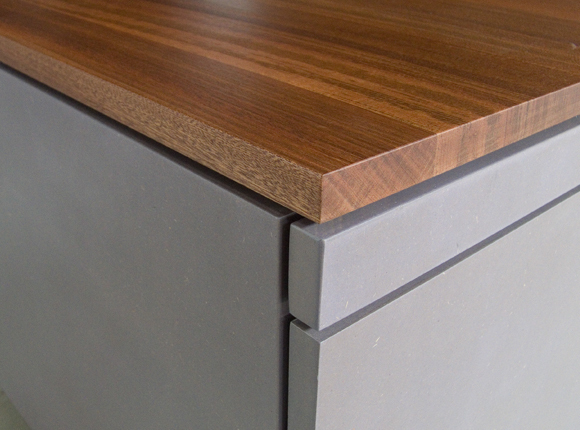 The combination of uniformity and colourful details make the Tetrons a peculiar duo.