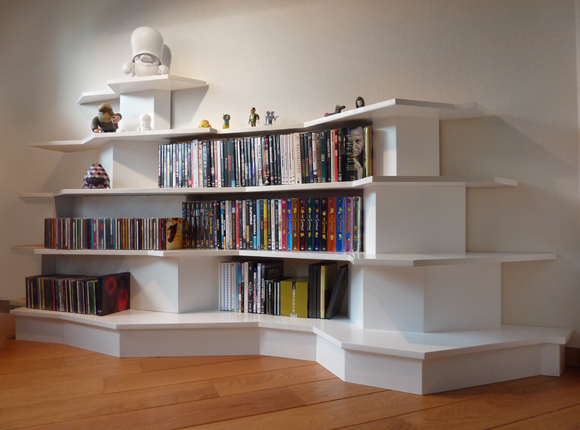 The Monkey Rock is a cupboard for DVD's, books and other objects that want to be seen.
The shelves are shaped like landscape contour lines.
All items in the cupboard have to adhere to the cupboard's hierarchy, the most precious items are placed on top.
An expressive piece of furniture that is susceptible to your personal touch.