What if robots were not meant to replace us, but to support us enhancing the way we interact with things?
Helios is a smart robotic light that lets you "touch the light" and shape it to your needs. It features a smart-cam integrated in its head that allows you to control the light through gestures.
You can dimmer the intensity of the light just moving your hand up and down, enlarge, shrink the lit circle or change the color with a simple movement of your hands, and move the lit area to enlighten what you need.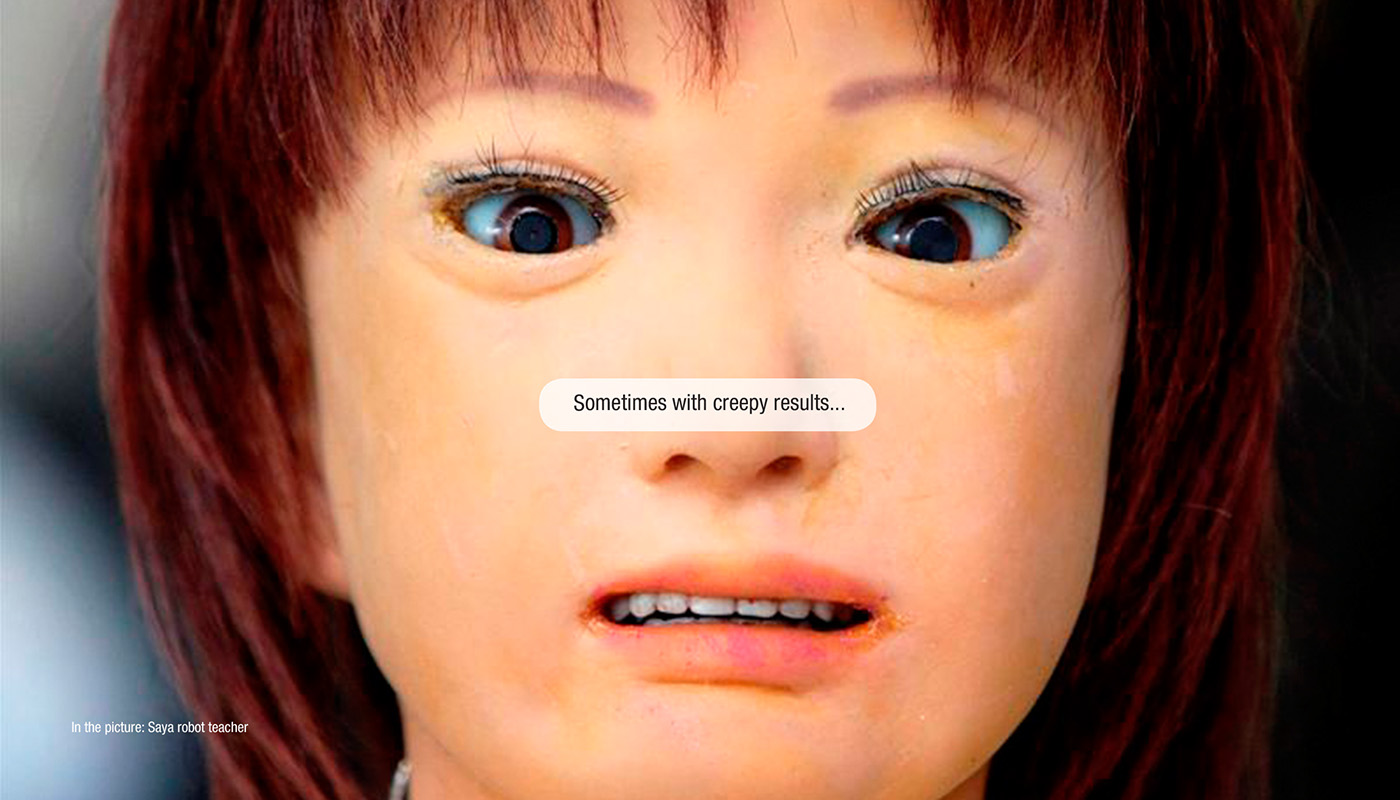 If outside Helios might look like a traditional desk lamp, maybe with slightly atypical proportions, inside it hides a sophisticated array of sensors and actuators. The design challenge was to fully enclose the robotic parts keeping the outside look simple and familiar.
Exhibited at Milano Triennal Design Museum 2010
Presented at Researcher's night Turin 2010

Patented. "Robotic lighting system and method of control"
Winner of K-idea 2009