Gaana.com is India's largest streaming music service with over one million songs in english, hindi and other regional languages like Telegu, Bengali, Punjabi, Marathi, and much more. The Gaana app was a huge undertaking with a Radio mode, Airplay support, smart recommendations and a user friendly vibrant easy to use User Interface. 
This is the Gaana iOS app, you can download it for free on your iPhone here . Android and other OS's also available. The Android App will be showcased seperately on Behance as well.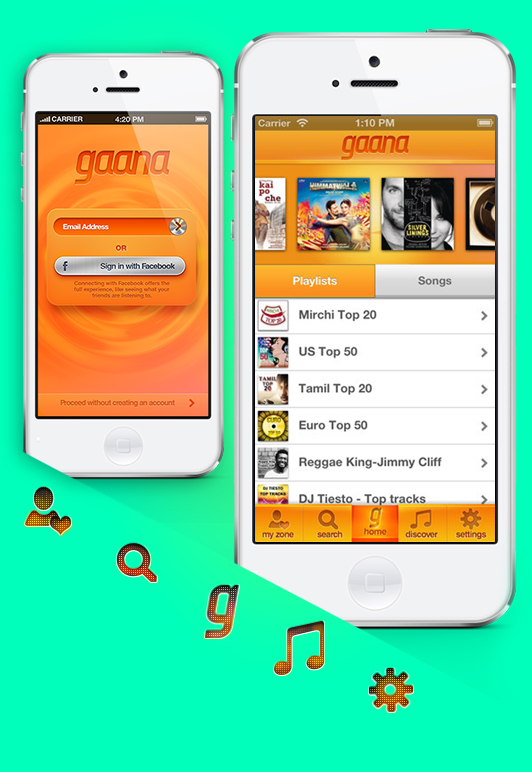 You can find the gaana premium website at
plus.gaana.com
 . With all the parallax effects.
-----
Thank you for taking the time out to check out this project, if you like what you see, then hit the Appreciate This button down below to show some love. Thank you once again.