(OctoCat - Pussy8Legs - or whatever else you want to call it)
I like Cats and I like Octopuses, but what I like more is when you combine them together to get a furry pet with eight sucker filled arms. Inspired by the Bond girl and taken literally. My interpretation of an Octopussy!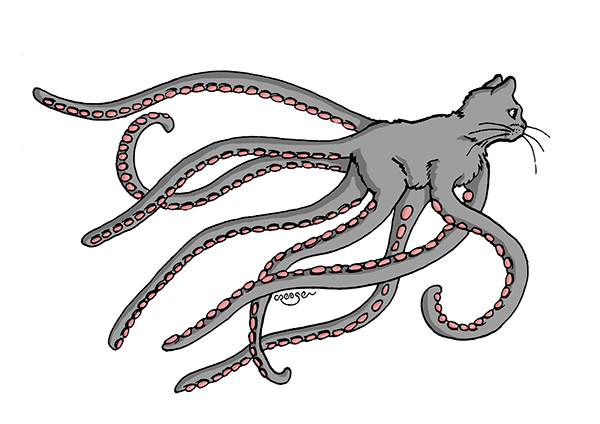 Octopussy (2014) rehash .... now in colour
One of my most popular designs of last year so I thought I would give it an update for all its fans by adding some colour.