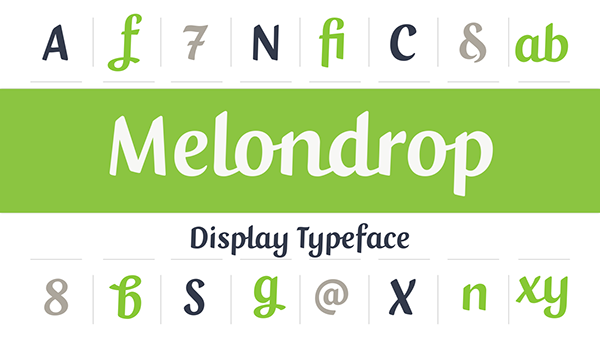 My first ever typeface! Melondrop is a display type with a fresh set of alternate characters to help with joining characters. The design is inspired by my personal calligraphy and hand lettering styles.
The typeface uses 47 alternate characters to create smooth joints and variation. There are also four different ampersands included.
The process started with my calligraphy where a skeleton was created. In the drawing phase, most of the design descisions were made. Once the designs were on the computer, only minor changes were made.
Thank you Kris Holmes and Lorrie Frear for all of the amazing guidance and encouragement through this process.