Rotring pens on paper 
19.7 x 25.6 in / 50 x 65 cm
To the great spirit of the kingdom of the south, the power of fire and the light of life.
To the immortal phoenix that dies and reborn, Djiin, the great seraph, with the powerful wings that spread the life on earth.
To him, who is the beating heart of the Great Goddess.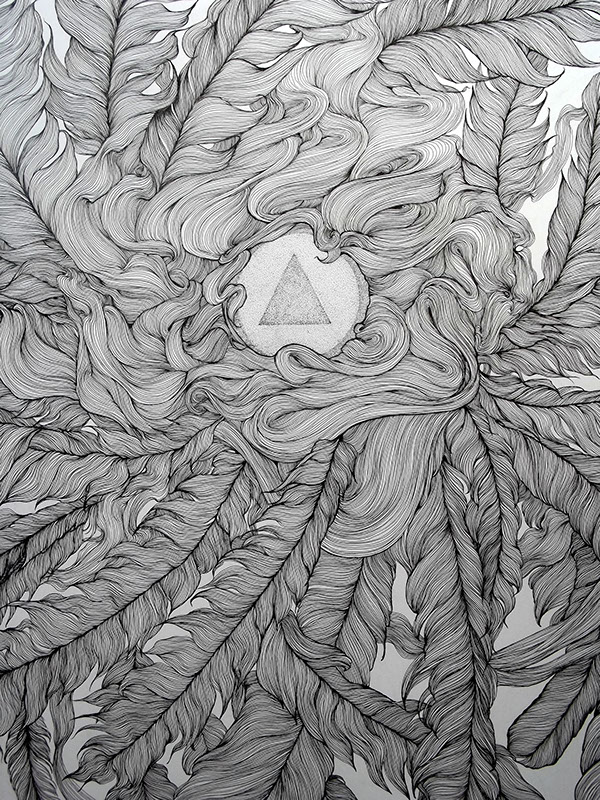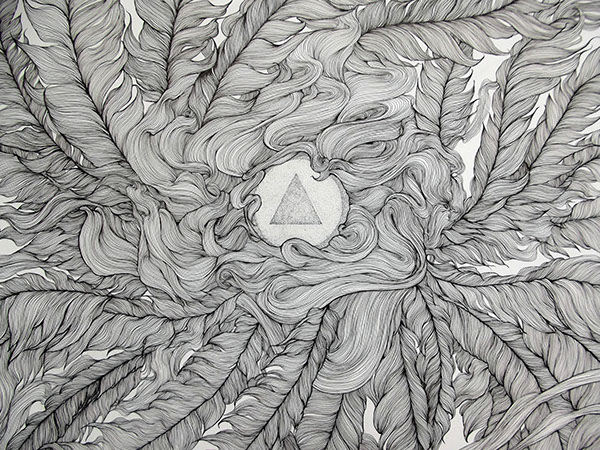 The alchemical symbol of fire, the triangle pointing to the sky.